Maryanne Burton – Chair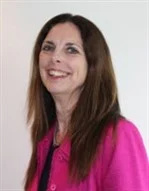 Maryanne Burton has over 40 years' experience within the voluntary sector, including four years on the governing board of the British Red Cross. From 2005 to 2017 she was Head of Volunteering at the BRC. Her role includes setting policy and direction of travel for over 25,000 volunteers who provide services with a diverse range of skills. Maryanne holds a MSc in Voluntary Sector Management. She believes passionately in the ethos of voluntary service. Her background is recruitment and conference organising – on a grand scale (800 participants)
Maryanne sits on a number of volunteering groups in the UK and within Europe to develop volunteering management skills. Maryanne is a fully trained delegate on the British Red Cross Psycho-social Support Register who support British Nationals affected by emergencies abroad working with the Foreign and Commonwealth Office. Maryanne is a long standing magistrate, sitting in Wiltshire. She is a member of the Wiltshire Advisory Committee who select and monitor magistrates. In her spare time, she cooks, walks, travels and loves the opera and ballet.
David Keenan OBE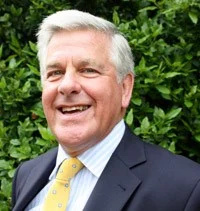 Brigadier (Retired) Keenan was commissioned into the Parachute Regiment in May 1971. He served in many parts of the world as a regimental officer including UN tours of duty in Cyprus and several operational tours of duty in Northern Ireland as Platoon, Company, Battalion and Brigade Commanders. He served outside the Regiment in numerous appointments including exchange officer with the 82nd Airborne Division, 3 Commando Brigade Royal Marines and Loan Service in Zimbabwe. He has visited or exercised in some 29 countries across, Americas, Africa, Far East and Europe. He attended a range of Staff Colleges, both as a student and as member of the Directing Staff, in UK, Zimbabwe and South Africa. His last appointment, before retirement, was as Defence Advisor South Africa.
On retirement from the Army in Oct 2006 he took up the post of Director Business Development with New Line Learning Education Federation in Kent. The federation set out a strategy for educational provision that integrated a new build Academy programme with service delivery and a new model of learning.
In 2007, he took on the challenging role of Managing Director for a start-up, Not-for-Profit Regeneration Company called Dorset Squared (D2). It was a free standing Regeneration Company developed as a social enterprise to focus on making Dorset a vibrant place to live and work and providing a 2012 Games (Weymouth/Portland) legacy. He returned to Army HQ as a Full Time Reserve Officer on 7th Dec 2009 as Director Youth & Cadets to develop strategy and policy and finally retired to enjoy life in Oct 2016.
Andrew Buckham Partner with Irwin Mitchell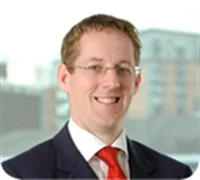 Andrew qualified as a solicitor in 1998 having read Law at Leeds and completing an LLM in International Law at the University of London.
He was commissioned into the Army Legal Services in 1999 and completed postings in Bosnia, Kosovo, Cyprus, Germany, Northern Ireland and Canada. Andrew left the Army in September 2006 as a Major and joined Irwin Mitchell's dedicated Armed Forces Team to help injured Service personnel and their families on a variety of legal issues, which includes assisting severely injured service personnel with brain and spinal injuries with their compensation claims (both on and off duty), Service Inquiries and Coroners Inquests.
He supported Lance Bombardier Ben Parkinson and his family in their fight for fairer compensation for injured soldiers and was also part of the legal team that represented all 14 families from the Nimrod accident at the Coroner's Inquest.
Mike Griffiths CBE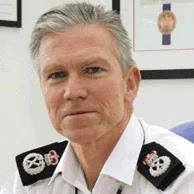 Mike has been Chief Constable and Chief Executive of the Civil Nuclear Constabulary since October 2012. The CNC is a national police force providing the armed response element of the UK's civil nuclear security infrastructure.
Before joining the Constabulary, Mike served for 35 years as an officer in the Army and left as a brigadier. His background in the Army was operations, training, personnel and policy. He was commissioned into an Infantry regiment, The King's Own Royal Border Regiment and deployed on operations to Northern Ireland, Bosnia and Afghanistan. His most recent key appointments were Commander British Forces Afghanistan (2004), Brigade Commander NW England (2006 – 2008), Director Personal Services Army (2008 – 2011).
Mike is married to Sue, a community midwife, and they have four adult children, of whom a daughter served as an officer in the Intelligence Corps. Their eldest son, Andrew, served as an officer in The Duke of Lancaster's Regiment. In 2010 he was seriously wounded by an IED whilst serving with the 2nd Battalion in Afghanistan and died from his wounds twelve days later in The Queen Elizabeth Hospital in Birmingham.
James Macnamara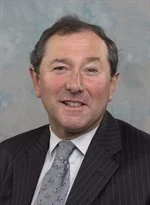 Educated at Stowe School, Buckingham, he read PPE at New College, Oxford before serving in the Royal Scots Dragoon Guards in Germany and Northern Ireland and then qualifying as a Chartered Accountant with Price Waterhouse in London. James then worked as a finance director in a wide variety of service industries, including retail, architecture, security, cleaning and education, some quoted and others funded by private equity.
In his spare time, he served for 25 years in the territorials with the Royal Yeomanry, commanding three squadrons along the way. He is a trustee of a number of charities involved with the war disabled, education and medical research and serves on his parish and district councils. He is a church warden and serves on deanery and diocesan synods, Bishop's Council and its glebe and buildings committees. As a JP, he chairs adult courts in Oxfordshire and family courts across the Thames Valley.
Having joined St John Ambulance as county treasurer and then Commander, he serves on Chapter and its national finance and investment committees as well as chairing his county priory group.
Paul Taylor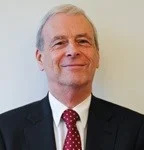 Paul has a background in industrial engineering and human resources. He is a Chartered Fellow of the Chartered Institute of Personnel and Development and his work experience has spanned the private, public and not for profit sectors in the United Kingdom and internationally.
Paul is a Trustee and Vice Chair of The British Red Cross. He is Chair of the Remuneration Committee, member of the Movement Policy and Emblem Advisory Committees and a former member of the Finance,Risk and Audit Committee. He has also served on a working group of the International Federation of the Red Cross and Red Crescent Societies in Geneva.
Paul was until his retirement a Magistrate for 25 years. During his service he was Deputy Chair of his Bench, Chair of his local Advisory Committee and a member of his County Advisory committee. Additionally, Paul was a former school governor in the UK and Chair of governors and member of the management committee of a group of leading international schools.