Military Family Gets Fully Inclusive Support When Faced With a Life-Changing Diagnosis
Veteran's Places, People and Pathways Programme for London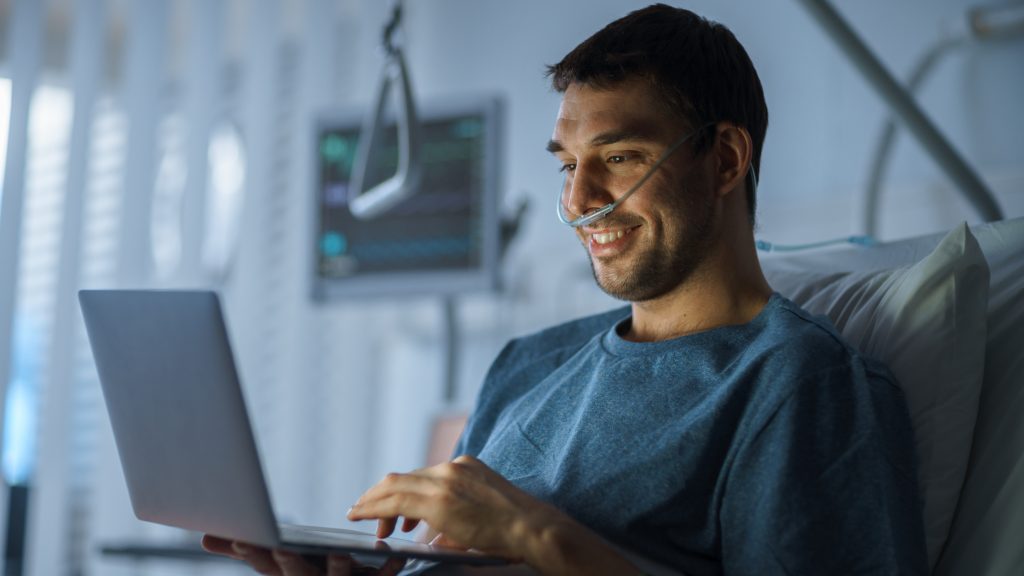 When Danny* (42) was admitted to hospital in August 2022, he had history of heart attacks and was on the emergency heart transplant list. Danny was referred to DMWS via the hospital team and initially seemed to be in high spirts despite his current health issues.
It was understood that Danny would remain in hospital until the new year, meaning an extended period away from his friends, family, and home comforts. Matt Evans, the welfare officer assigned to Danny was concerned about the risk of social isolation noting that Matt only had an older-generation mobile phone with him on the ward. "It really resonated with me that he wouldn't be able to use facetime on such an old phone" explains Matt "I knew I had an unused laptop at home, still in the box. I thought it'd be better for him, so we loaded it up with what he needed and gave it to him to use."
This small gesture helped Danny and Matt create a strong bond, and eventually Danny opened-up about his worries for the future. Incredibility considered about his wide, he suspected she was putting up a brave front to protect him and that she needed just as much support. It was agreed that Matt should reach out and see if there was anything he could do to also help her through this time, and although initially hesitant once Matt explained about his role, the holistic approach DMWS take, and the confidential aspect of the call, the wife poured out her worries. Matt explains "there were significant money worries, childcare issues, and a lack of family support. It was an emotional outpouring that, until that point, she didn't feel entitled to."
At DMWS we pride ourselves on collaborative working, which is why Matt got in touch with the local SSAFA branch who allocated a case worker within 24 hours. Danny was also allocated a local volunteer through the hospital to continue visiting him regularly. Danny's story highlights the importance of having Armed Forces Community advocates on hospital wards, if not for Matts presence it's unlikely that Danny and his family would have received this level of support. "It just took that one conversation to get the ball rolling" said Matt "I'm still keeping in touch to make sure they're both having their needs met, but they have now have a great team of people around them and I'm confident they will really begin to benefit from the support."
At the present moment, it is reported that Danny is in much brighter spirits and, knowing his wife is being supported, can focus on his recovery.
*Although happy to share his story this veteran has chosen to remain anonymous. Names have been changed and the related image does not reflect the identity of the subject.
Key Outcomes:
Collaborative working with the third sector & NHS to achieve best outcomes for the patient through improved co-ordination of care
To improve mental health of veteran beneficiaries by reducing stress and anxiety associated with health treatment and wider non-clinical worries
To combat loneliness and social isolation through building trust and rapport, being a familiar face in a confusing time, and building packages of support
This work is made possible through the Veteran's Places, People and Pathways Program for London which is a portfolio led by our partners at The Poppy Factory