DMWS supports Army Veteran Through Surgery Delays, Re-admissions & Family Worries
Veteran's Places, People and Pathways Programme for the East of England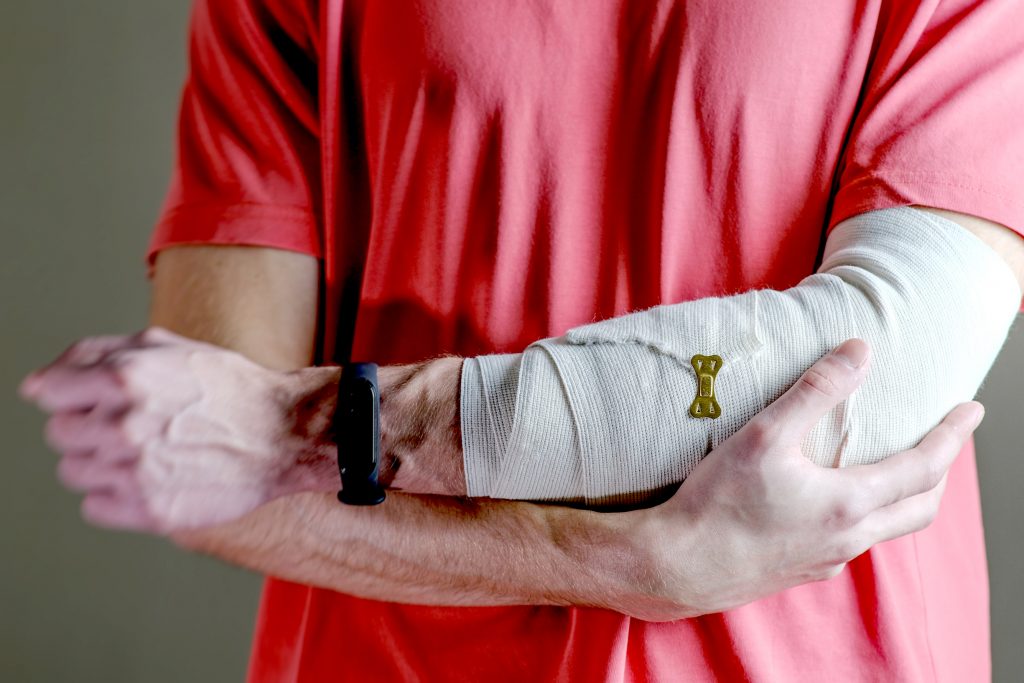 When DMWS Welfare Officer Michelle Reynolds met British Army Veteran Mick* (62), he was on the verge of abandoning hospital. Mick had been admitted two weeks prior for a surgery to install a titanium rod into his thigh; his thigh bone had crumbled, and he was experiencing a lot of pain and difficulties with mobility.
Unfortunately, Mick's operation had been suddenly cancelled and due to the on-going pressures on the NHS, the hospital's staff were unable to give him clear guidance on when a new date would be available. Understandably frustrated with the situation Mick started packing his bags despite his pain being almost unmanageable. Mick's delayed surgery was not his only reasoning for wanting to be discharged, he was also concerned about his partner, Judith, who was living on her own while he was in the hospital. In addition to living with ADHD, Judith suffers from poor mental health and uses alcohol as a coping mechanism. Judith was having a hard time coping with Mick's health issues. Mick felt that if he wasn't to receive his operation, he at least wanted to get home so that she would feel less stressed.
Although she sympathised with Mick, Michelle knew the best place for him to be was in the hospital and abandoning ship would only cause further delays and add to his frustrations. Michelle sat with Mick and listened to his story, ultimately persuading him to remain in the hospital. We're all in this together, Michelle insisted, promising to visit him every day and letting him know that support was also available for Judith. Mick agreed to stay in the hospital knowing Judith would be supported. Michelle reached out to our partners under the Veteran's Places, People and Pathways Program for the East of England, The Bridge for Heroes for specialist on-going support. Mick received his operation shortly after and was on his way to a full recovery.
It was a few weeks later that Mick was unfortunately readmitted to the hospital at A&E after suffering a break in his arm. Returning to hospital again so soon after his initial stay generated a lot of emotions for both Mick and Judith, both were anxious about how the broken arm would impact upon his recovery and Judith became visibly stressed. It quickly became clear that Judith was over-stimulated, and the situation was triggering her ADHD and her behaviour although not aggressive was proving disruptive to the A&E staff.
It was evident that Mick and Judith wanted to stay together, but there were concerns that if Judith's behaviour continued, she would be asked to leave by the security team. To ensure the couple could be kept together and support one and other the Patient Experience Lead for the hospital was asked to assist. Working together, they were able to help calm Judith, each spending time with her one-on-one keeping her mind off the on-going situation. This not only reduced Judith's stress and anxiety but also enabled the A&E team to continue to treat Mick and their other patients, alleviating the additional pressure her presence had on the department.
Eventually, Mick was transferred to the fracture clinic where he was told he would need another surgery and rod to be inserted. Given his negative experiences of his previous surgery Mick was upset and apprehensive about having to spend additional time in hospital, however he also knew that this time around he had the full support of DMWS and the hospital team.
This collaborative support has made a life-changing difference to both Mick & Judith. Mick successfully underwent his second operation and was back home again within a matter of days. Following his discharge, the couple have received ongoing support from The Bridge for Heroes and Michelle remains on hand to deliver any further support the couple may need.
*Although happy to share his story this veteran has chosen to remain anonymous. Names have been changed and the related image does not reflect the identity of the subject.
Key Outcomes:
Collaborative working with the third sector & NHS to achieve best outcomes for the patient through improved co-ordination of care, quicker discharge, and joined-up after care
To improve mental health of veteran beneficiaries by reducing stress and anxiety associated with health treatment and wider non-clinical worries
To combat loneliness and social isolation through building trust and rapport, being a familiar face in a confusing time, and building packages of support
Supporting NHS staff by alleviating workload, promoting positive communication and reducing unnecessary conflict through mediation
This work is made possible through the Veteran's Places, People and Pathways Program for the East of England which is a portfolio led by our partners at Bridge for Heroes