A Salute to Mary's Military Life
DMWS takes time to appreciate the stories of those who served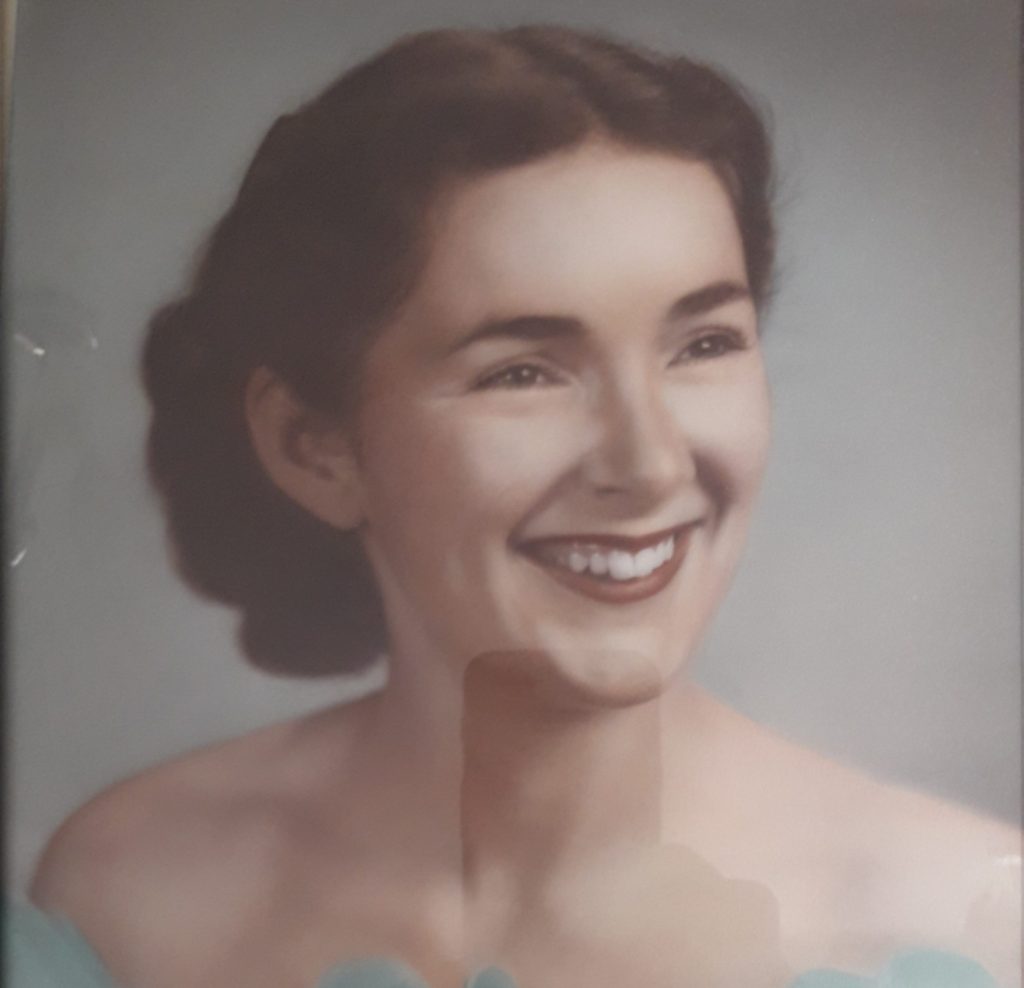 'It's helpful when you know there is someone who cares about what you feel and what you think. It helps me offload when I'm upset about something. I was sad when my son and his family moved abroad although I give them my blessing and so it was good to talk about it.'

Mary, Service User
DMWS Welfare Officer Jan Hodgkinson first met Mary in April 2021 following her admission to hospital after a fall in her home. It quickly became clear that Mary had lived an extraordinary life and had a truly amazing story to tell. Mary is a remarkable woman, who at the age of 94 is intelligent, lucid, articulate and with a very quick sense of humour, she shared her life story with Jan despite claiming she did 'nothing special.
In 1943 at the age of sixteen and against the wishes of her parents, Mary joined the ATS (Auxiliary Territorial Service). Notably, she joined the ATS at the same time as Queen Elizabeth II but was instead sent to Sandhurst to begin her military service. Before long she was sent to Wrexham for training and then on to the American Embassy in London where she worked closely with General Eisenhower. Mary says 'at that time I thought nothing of it, but now I wish I had kept some mementoes – or even photos.' Mary even recalled that they lived in tents in Bushey Park in Kingston and once General Eisenhower brought her a hot water bottle after telling him she felt cold one evening. 'That would have been worth keeping' thought Mary.
Eventually, she was sent to the Palace of Versailles where they lived in Nissan huts and had some amazing adventures despite the war. When the German army began advancing, they travelled by lorry for 3 days until the German Army were pushed back and it was safe for them to return.
Sadly, her youngest brother was killed in service and so she returned to the UK on compassionate leave. However, Mary soon found love and met her husband, a CPO in the Navy at a dance. Their son followed in his father's footsteps and also joined the Navy. He continues to serve until this day and although Mary is very proud of her son she does miss him and his family terribly.
Mary continues to live alone but is very independent and has strong connections with friends and neighbours who ensure she is well looked after. Despite being back on the mend, Jan continues to ring Mary every week just to say hello, see how she is doing and have a good chit-chat. Mary says 'It's helpful when you know there is someone who cares about what you feel and what you think. It helps me offload when I'm upset about something. I was sad when my son and his family moved abroad although I give them my blessing and so it was good to talk about it.'
Key Outcomes:
Ability to live independntly
Reduced stress
Reduced social isolation
Improved mental health and wellbeing