Tony, Army Veteran, gets his life back
Isolated Veteran gets his life back and looking forward to moving to a council house closer to his family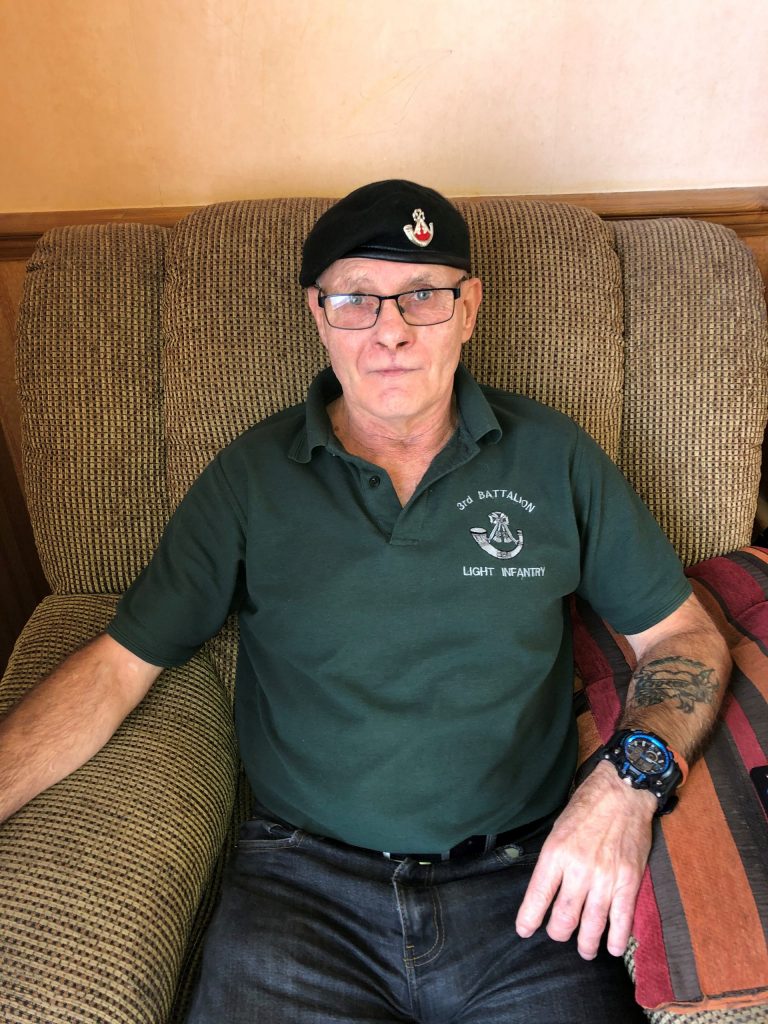 Tony, Army Veteran delighted to have a new lease of life.
Welfare Officer Justine from DMWS has given me a new lease of life, I feel like I have been given my life back and am getting back to the person I was many years ago. The support has been brilliant and I feel like I've been listened to and that I count as a person again. I can't thank her and DMWS enough, I feel like I can live again and if you hadn't done what you did I wouldn't be here. Thank you so much.

Tony, Army Veteran
Tony, an army veteran, has severe PTSD and is living with COPD and in a very difficult housing situation. Tony was referred to DMWS via the GP surgery, he was very upset and low and had attempted suicide. With an incorrect housing band Tony felt he was not being fairly treated or listened to by the council. DMWS welfare officer Justine liaised with the local council, gathered evidence and support from his GP and mental health team. Along with a letter from herself outlining Tony's welfare needs she successfully got his banding increased and as a result Tony now has a much higher chance of getting a house in the area he needs to be near to his family.
Tony's local council were unfamiliar with dealing with veterans with PTSD, the majority of his upset was brought on by inappropriate questioning due to lack of awareness around PTSD in veterans. Identifying room from improvement, the local council has invited Justine, along with SSAFA, to train the housing team about veterans and their needs, so that no other veteran will be treated in the same way.
Key Outcomes:
Improved Housing
Improved mental health and well-being
Reduced Isolation
Increased awareness around veterans and their needs with local council