DMWS part of Unforgotten Forces Group awarded £4M to support older veterans
The Defence Medical Welfare Service (DMWS) is delighted to be part of Unforgotten Forces, a collaboration of 14 key organisations, led by Poppyscotland, who has been awarded £4 million from the Aged Veterans Fund to undertake a three-year programme of support for older veterans and their families in Scotland.
Unforgotten Forces, will deliver a range of new services and enhancements in areas including advice, access to healthcare, social isolation, respite, along with entertainment and therapeutic programmes for those living in care homes. The consortium has been awarded the funding to undertake this ambitious programme of work.
DMWS is absolutely delighted by the news. The award will ensure that veterans across Scotland who are aged over 65 will have access to the very best of welfare support, should they be faced with hospitalisation or medical treatment.
Nicky Murdoch, CEO of DMWS, said: "We are delighted to be working with Poppyscotland over the next three years to provide an independent, impartial and confidential welfare service centred on the needs of veterans."
"Hospital admissions or a program of treatment can be a stressful and daunting experience. Being a veteran can bring its own set of challenges such as the lack of family nearby or a support network. This can lead to a feeling of isolation, anxiety and stress, all of which can hamper recovery. Our Service will give veterans vital support and has already led to some excellent results in other areas of the UK, including earlier hospital discharge."
Mark Bibbey, Chief Executive at Poppyscotland, said: "We want people to understand that key organisations in the area of support provision have joined forces to provide a more holistic provision for aged veterans. If a veteran is engaged with one organisation, for example, they can immediately be referred to another – or multiple consortium members if required. The essence is strength in numbers and we want the identity of our consortium to reflect this.
"The 2014 Poppyscotland Household Survey numbered Scotland's Aged Veterans community at approximately 280,000, with almost two-thirds (64 per cent) of those aged 65 or over. It highlighted the need to improve the wellbeing of this group in areas such as care, loneliness, social isolation and recreational activity, and to ensure access to advice on a wide range of subjects in order to ensure an improved quality of life.
"Poppyscotland's strategy has been to build a wide portfolio of complementary activity and to work in partnership with like-minded organisations to provide enhanced and well-defined services. The components of the portfolio partnership are deliberately diverse to cover the range of potential needs identified and to maximise reach and this funding boost will allow us to do just that. Each partner will also have a sound understanding of what others offer and each will effectively be a door to the whole partnership."
UK Minister for Defence Veterans, Reserves and Personnel, Mark Lancaster MP, added: "Our veterans have given so much for their country, and the Aged Veterans Fund is a way of us thanking our older veterans and ensuring they are cared for in later life."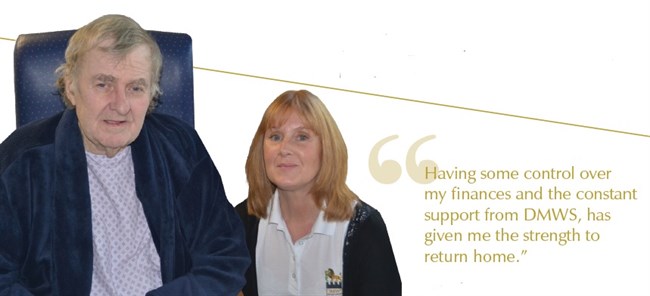 Published:
19th April, 2017