Major General (Retired) John Stokoe CB CBE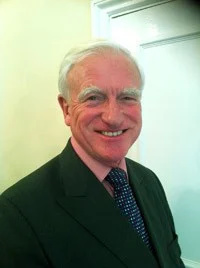 A former Major General in the British Army, John retired in 1999 as Commander UK Land Forces. Since then he has followed a Board-level business career in the construction, infrastructure and IT sectors; this included four years as the Head of Corporate Affairs, Marketing and Communications for the Lend Lease European construction business, and three years as the MD of British Telecom's National Government division.
In his principal role as head of Strategic Development within Dassault Systemes EuroNorth, John is responsible for shaping the commercial landscape of the future to provide a foundation for business development. In doing so, he leads the company's strategic approach to its business operations, creating a culture enabling people to think, plan and act within the long term strategy of the company, driving growth and expanding market penetration and diversification.