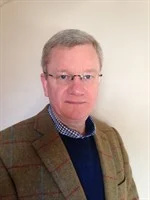 Kevin trained as a registered General Nurse in Norwich before specialising in renal nursing at City Hospital Nottingham. Rising to the position of Charge Nurse in the NHS.
He was commissioned into the RAF in the rank of Flying Officer on 14 Jan 1990. Returning to education in 2005, he became the Nurse Education Adviser for the RAF before promotion to Wing Cdr in Jan 2008 and a move to the position of SO1 Coord within COS Health's directorate at Air Command. During this time, Kevin completed a very successful tour in Kandahar as Medical Adviser to the Commander of Kandahar Airfield earning him a team award for the 2009 Military/Civilian Health Partnership awards in the Health Improvement/Promotion category.
He was posted into MDHU Peterborough in 2009 as Officer Commanding Nursing and took over as Commanding Officer in 2010. Having left the RAF after 23 years he is now a consultant in Medical Education and Lead Educator for the Resuscitation Council (UK).
Kevin is married with 2 daughters. In his limited spare time he enjoys fly fishing, golf, squash and motorcycling.