Dr. Rosemary Kennedy CBE OstJ TD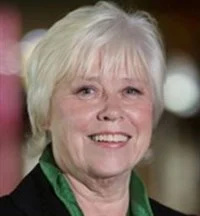 Rosemary trained at St.George's Hospital London on the 2+1 Experimental Scheme gaining the Gold Medal. She has held several senior posts in the NHS including General Manager and Director of Nursing.
Rosemary was appointed Chief Nursing Officer for Wales in 1999 and was responsible for the publication of several key nursing strategies for Wales including Free to Lead: Free to Care.
In addition, Rosemary gained a commission in the Queen Alexandra's Royal Army Nursing Corps (Territorial Army) in 1984 and held all top level unit posts culminating in the appointment of Commanding Officer of a TA Field Hospital. In 2008 she was appointed by Her Majesty the Queen as Colonel Commandant of QARANC, the first time that this appointment has been held by a TA Officer.
Rosemary also received the CBE and was awarded an Honorary Doctorate from the University of Glamorgan in 2009. After stepping down as the CNO in September 2010, Rosemary was appointed Chairman of Velindre Trust in January 2011. Rosemary served as a Trustee and Deputy Chair of DMWS from 2012 to 2014. Rosemary joined us as a DMWS Champion in June 2016.