Walking Football and Wellbeing Support Service
Herefordshire Football Association and Defence Medical Welfare Service (DMWS) have come together to offer Walking Football Welfare Support in Herefordshire for veterans. It is available to veterans of all ages, physical ability and also their family members and/or carers. Walking Football is for both women and men.
DMWS are thrilled to be working in collaboration with Herefordshire Football Association to launch Walking Football for veterans. It brings veterans together and with regular on the pitch activity will help lift the mood of those who may be socially isolated or facing issues such as depression. It will bring companionship, focus and distraction, and time to talk with others from similar backgrounds who may face similar wellbeing challenges.

Paul Gaffney, CEO, Defence Medical Welfare Service
A team of DMWS welfare officers will engage with the local community and utilise their extensive network with Primary Care and secondary care the Herefordshire Veterans Support Centre (HVSC) plus the Veteran Mental Health Network and Dementia Network. This collaborative style of working gives DMWS access to hard to reach veterans and their families.
This project has been made possible with thanks to the Positive Pathways Programme funded by Armed Forces Covenant Fund Trust.

The Herefordshire Football Association is delighted to be partnering with DMWS to jointly deliver what should be a fantastic walking football project for the benefit of the Armed Forces community. Football in Herefordshire and the Armed Forces have existing strong connections and it is fantastic to have successfully been awarded funding by the Armed Forces Covenant Trust to provide something really unique, for this important group.

Alan Darfi, Herefordshire Football Association
DMWS' other projects in the Herefordshire area act as a force multiplier, maximising the opportunity for positive outcomes for veterans and adding further to collaborative opportunities with organisations such as The Cart Shed, the local Garrison, YSS Remember Veterans Service, council community brokers, adult social care team and Talk Community initiative, parish councils, other military and non-military organisations. All combining to help reduce social isolation, loneliness, stress and anxiety and provide support with other physical and mental health concerns.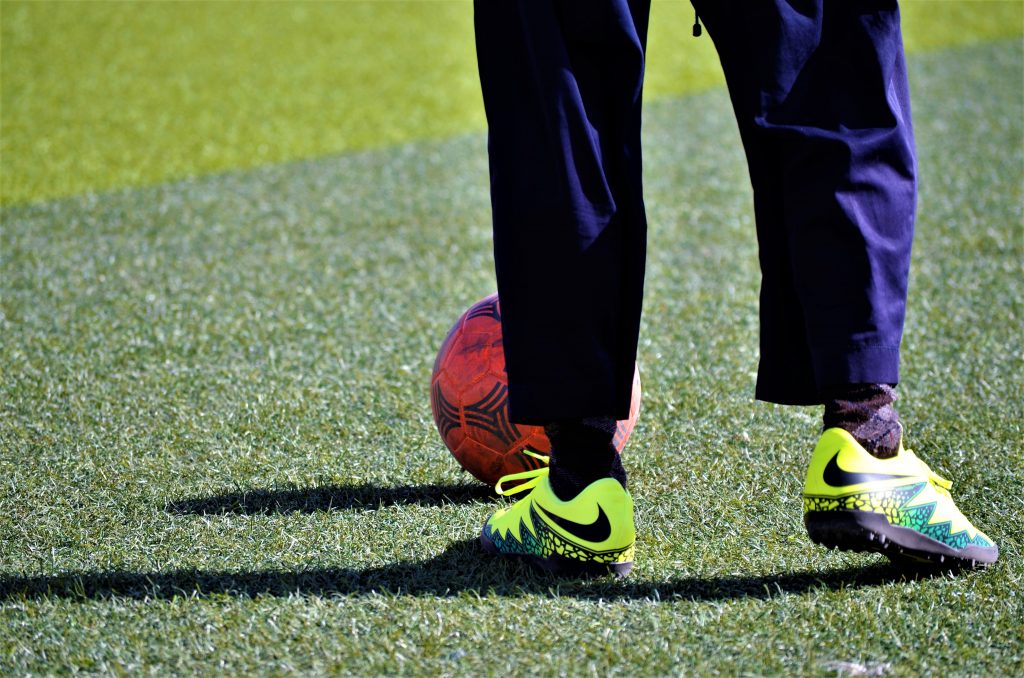 Want to get involved?
Give it a try – play the game that may have a steady pace but will push your skills, give you a new outlet and build friendships.
To get involved, register for a place or find out more please contact HFA on info@herefordshirefa.com or call DMWS on 08009993697
-Ends –
Notes to editors
About Defence Medical Welfare Service
The Defence Medical Welfare Service (DMWS) is an independent charity providing medical welfare to the armed forces, veterans, NHS staff, emergency services, The Merchant Navy & their immediate family when they are receiving medical treatment in hospital. DMWS' practical and emotional support ensures that no family goes through the worry of illness or injury alone.
Since 1943 DMWS has also deployed to areas of conflict with the Armed Forces working alongside medical staff in the Field Hospitals.
The Defence Medical Welfare Service (DMWS) is an external provider of expert Welfare, Resilience and Mental Health First Aid Training for preventative and intervention strategies for people working in the welfare arena and anyone who wants to improve their knowledge and confidence in supporting others.
The St John and Red Cross Defence Medical Welfare Service (known as DMWS) is a registered charity in England and Wales (1087210) and in Scotland (SC045460)
Keep up to date with DMWS news and announcements via Social Media
Facebook @DefenceMedicalWelfareService
About Herefordshire Football Association (HFA)
Please visit the website for further information https://www.herefordshirefa.com/
HFA Social Media:
Twitter: https://twitter.com/HerefordshireFA
Facebook: https://www.facebook.com/herefordshirefa/
Published:
11th March, 2021