DMWS Cyprus Team recognised by MoD for their performance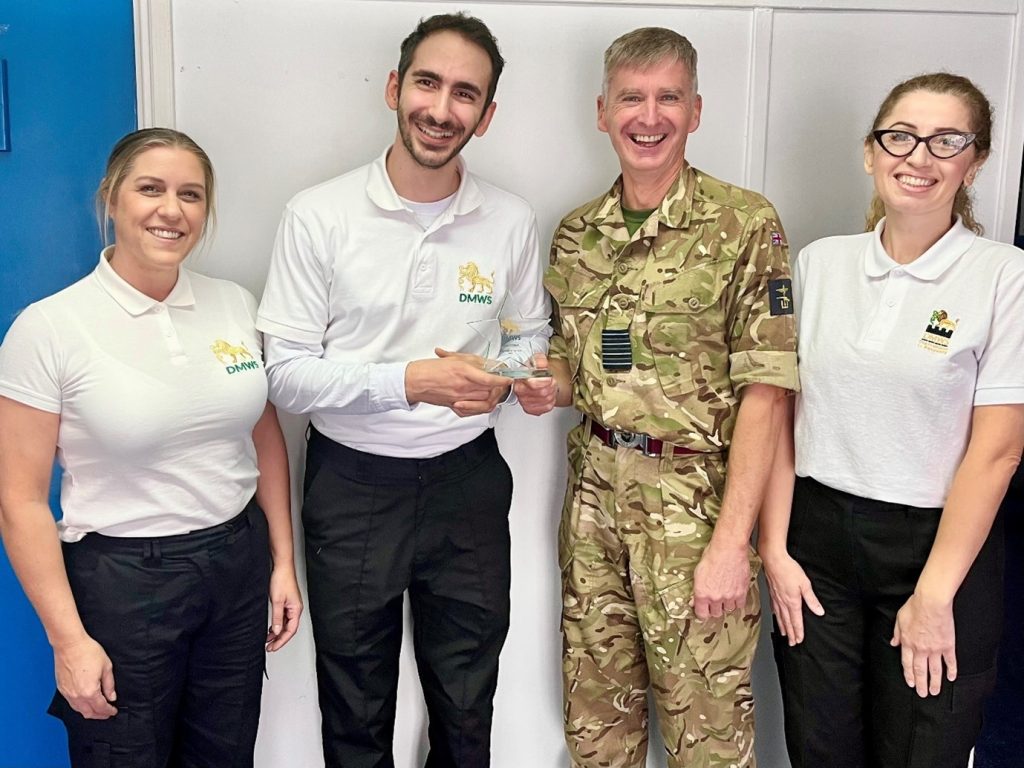 Special recognition was given to our Cyprus team by the Ministry of Defence (MoD) after they received the 'MoD Team of the Year' award at DMWS 2022 staff awards. The team have faced challenges throughout the year as they have operated 24 hours a day, 365 days a year across all of the state-run hospitals across the country. Demmie, Stacy, and Andreas have demonstrated unfaltering commitment to the Armed Forces community stationed in Cyprus travelling to Paphos, Limassol, Nicosia and everywhere in between to ensure patients are given the highest possible standard of care.
Our organisation has fundamentally been associated with the military since its formation in 1943, and our commitment to those who serve reaches well beyond a contract with the Ministry of Defence; it is a part of our heritage and a fundamental part of what makes our work so meaningful to us as a whole. It is our pleasure to present this award to our Cyprus team in recognition of their ongoing commitment to these values.
Capt Mark Richardson, pictured left, endorsed the following statement about the recipients, which will also appear in internal communications distributed to the personnel of the MoD stationed in Cyprus; "The MoD Team of the Year acknowledges the exceptional performance of a team within an already highly performing MoD group. The recipients of the 2022 award have displayed the characteristics and values of Defence Medical Welfare Service in an exemplary fashion. These characteristics include unswerving commitment both in mind and in heart to those they serve, acting with integrity, consistency, and honesty in all they do while supporting one another and working as colleagues who care about each other's quality of life.
This year the recipients of the MoD award have overcome many challenges and changes displaying outstanding commitment to the treatment and care of service users, their dedication to military personnel and their families has only been equalled by their ability to deliver exceptional results. We are delighted to award Demmie Savvides, Stacy Loizou, and Andreas Michaelides Cyprus MoD Team of the Year."
---
For more information about the support available for Armed Forces in Cyprus please download our Supporting the Frontline in Cyprus leaflet.
Published:
25th January, 2023