DMWS awarded Sovereign's Medal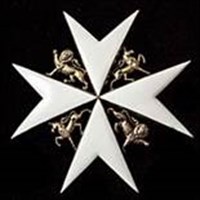 We are thrilled to announce that DMWS has been awarded the Sovereign's Medal of Merit from The Order of St John. The award is given in recognition of the significant contribution that DMWS have made to the provision of humanitarian support over the last 72 years.
The Sovereign's Medal of Merit is awarded only in the case of exceptional merit and has not been awarded before.
The award underpins our long and rich history with our parent organisation, The Order of St John of Jerusalem who, together with the British Red Cross formed the Joint War Committee and were tasked to provide personnel to assist the medical officers in military hospitals worldwide, including on deployment in field units during the first world war. They continued this work into peace time when the war was over, under the auspices of the Joint Council.
In 1944 the Joint War Committee and the Joint Council were amalgamated, creating The Joint Committee of the Order of St John of Jerusalem and the British Red Cross Society – thereafter known as the Joint Committee. The committee was tasked to provide welfare support in Service hospitals and medical facilities all over the world. They later became known as the Service Hospital Welfare Department (SHWD) and adapted their role to complement and underpin the clinical work of their medical colleagues. Wherever the Military were, so welfare officers would be found, working within both established and field medical units. The Service Hospitals Welfare Department was chaired by Edwina, the first Countess Mountbatten and the wife of Lord Louis Mountbatten.
Our work with military patients and their families has continued to this day.
This award is dedicated to our fantastic staff, past and present, who have supported over 1,000,000 patients and their families in the Armed Forces. From Aden to Afghanistan and Iraq to the Falklands, in the UK and overseas, on operations and in peacetime locations.
What an amazing start to 2016!
Published:
7th January, 2016