ABF The Soldiers' Charity award DMWS £200,000 towards to expansion of services
ABF The Soldiers' Charity have generously awarded Defence Medical Welfare Service (DMWS) £200,000 to help boost the support available throughout the UK. With the funding, DMWS will be able to operate more welfare officers than ever before.
The additional funding will ensure all members of the Armed Forces Community are cared for and receive the support they deserve, even connecting those in hard-to-reach areas. This will build on the success of our South Welfare Support project, which was also kindly supported by ABF The Soldiers Charity. The plans for expansion of services have been based upon the Armed Forces Covenant Fund Trust Map of Need.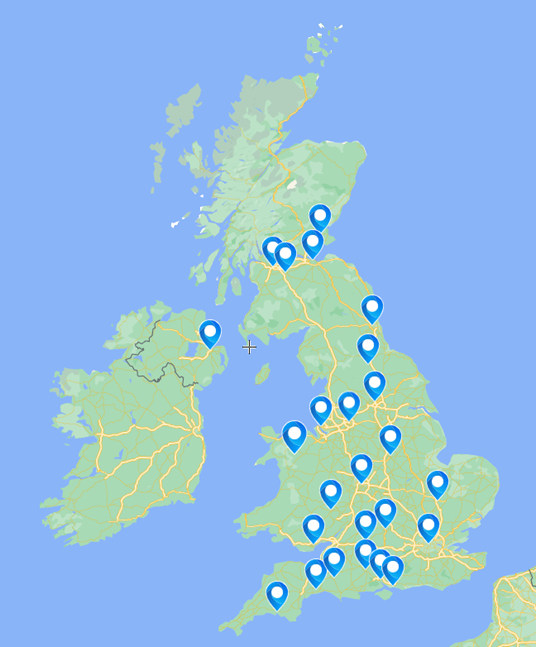 There are currently thought to be around 2.75 million veterans living in the UK. In the past, veterans' specific regional needs, their needs in those regions, and the number of veterans and their families who need access to these services have been poorly understood. The Map of Need provides a clearer picture of where veterans are within the UK, what their current needs are, and what their future needs might be, based on the support they have requested or accessed. DMWS are expanding to include previously uncovered locations including Newcastle, Leeds, and Catterick based on this map.
From our experience, we see a consistent need to provide welfare support for the Armed Forces Community that addresses the wider determinants of health, which includes social, financial, and environmental factors, alongside healthcare treatment. Dedicated support from DMWS have proven to be beneficial for military personnel who may have additional anxieties or challenges when entering NHS facilities as these differ from how they are used to communicating and operating in military service. A majority of our welfare officers have military backgrounds which allows them to build trust and rapport based on similar experiences. This is vital as it means beneficiaries will often engage more deeply with DMWS colleagues than NHS staff which eases tension and reduces communication barriers to support.
We also know that serving personnel and their families also face considerable disruption and uncertainty due to lengthy deployments. We also recognise that whilst many successfully transition back into civilian life, there can be various issues and challenges including mental health, financial issues, substance misuse, loneliness, or family issues. Dedicated welfare support has a life-changing impact for these individuals and their families.
As well as extending our reach, the funding will be used to build on our expertise and ongoing collaborations with other third sector organisations, local authorities, and the NHS. We will also further support for emerging needs such as supporting families with issues relating to SEND (special educational needs and disability), transitioning, and gaps in provision for non-commonwealth Army beneficiaries.
Our sincere gratitude goes out to ABF The Soldiers' Charity for their continued support. As a result of this support, DMWS has been able to provide a highly regarded welfare service in Salisbury since 2021. You can read more here ABF The Soldiers' Charity Fund an Award-Winning Project for Defence Medical Welfare Service – DMWS.
#supportingthefrontline #dmws #armedforcescommunity #armedforcesUK
---
Facebook @DefenceMedicalWelfareService
LinkedIn Defence Medical Welfare Service
---
For more information on ABF The Soldiers' Charity visit https://soldierscharity.org/
Published:
11th January, 2023