ABF The Soldiers' Charity Fund an Award-Winning Project for Defence Medical Welfare Service
As a result of sustained funding provided to Defence Medical Welfare Service (DMWS) by ABF The Soldiers' Charity, Salisbury NHS Foundation Trust has awarded Matt Long of DMWS its 'Outstanding Partner' Award. The award recognises those who have demonstrated an exceptional commitment to working together to deliver services for their patients and community beyond organisational boundaries.
It is thanks to this ongoing support that DMWS have been able to embed a full-time Welfare Officer at Salisbury District Hospital since June 2021. Working in direct partnership with the hospital, Matt works collaboratively with healthcare professionals to better coordinate support services and provide context and insight into the unique challenges faced by the Armed Forces Community. The knowledge, expertise, and local networks of the DMWS Welfare Team enable appropriate referrals to localised services in both the statutory and third sectors, allowing Matt to go above and beyond to provide meaningful support to patients within Salisbury District Hospital.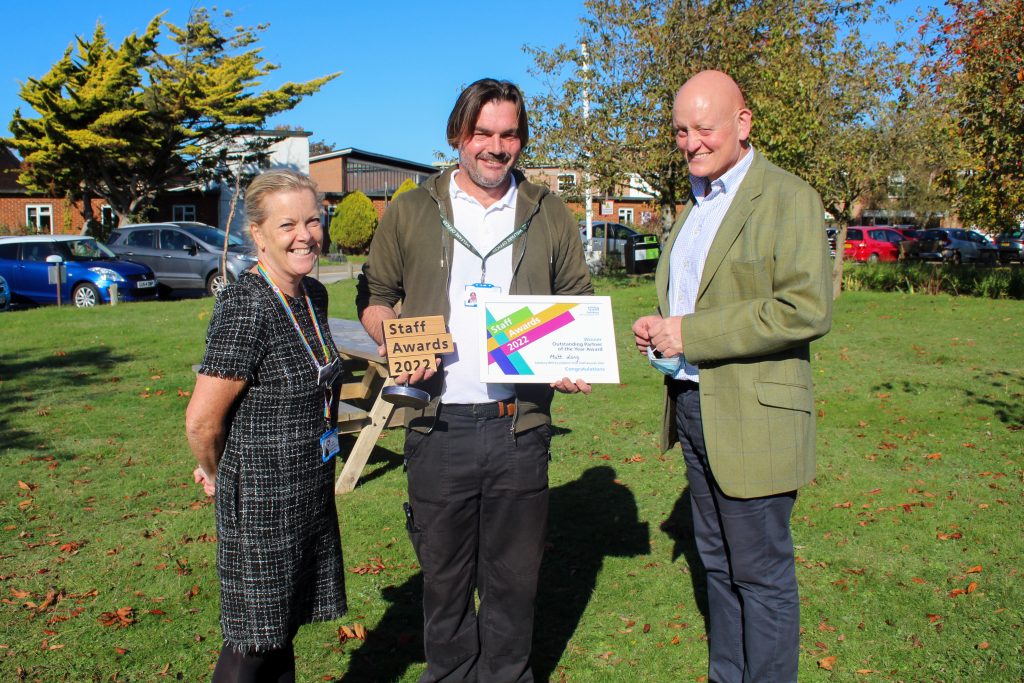 "The positive effects of having a DMWS Welfare Officer embedded directly into the hospital setting is unparalleled," remarked Matt, "our services both directly and indirectly improve patient experiences, not only because we reduce the burden on NHS services and healthcare providers' workload, speeding up the discharge process, but because we also provide support to the families, ensuring that the essential continuity, ongoing care and support that they need is delivered in a safe and effective way."
As the person on the ground delivering welfare services, Matt believes that "the best part of this service is the autonomous role you're allowed to operate in within the hospital and the trust that the hospital in you; allowing you to visit different wards and departments removes a lot of the red tape that other third sector organisations face. Ultimately, the patients benefit from having someone who is integrated with the hospital team."
The Trust have clearly seen first-hand the excellent work DMWS do for veterans, serving personnel, and the wider military community, inviting Matt to take a more active role within the patient care experience. "Working collaboratively with the hospital, we can identify processes that aren't necessarily working and set out to make improvements," explains Matt "so we are currently developing ongoing plans which will complement and benefit primary and secondary care pathways, and in turn the veteran population themselves."
Matt has worked hard to create positive working relationships with a broad range of third sector services, giving patients a wider breadth of support options to address the concerns and further reduce the burden on health services and the local authority. Active engagement in the local Salisbury community "is one of the improvements we have made" Matt explains "because having these connections is so important; once a patient has had their clinical needs met, we cross check with other services such as boots on the ground projects and other organisations. We try and encourage individuals to engage with these to benefit them and reduce readmissions. I had to start from scratch in the community, but we now have a successful network up and running."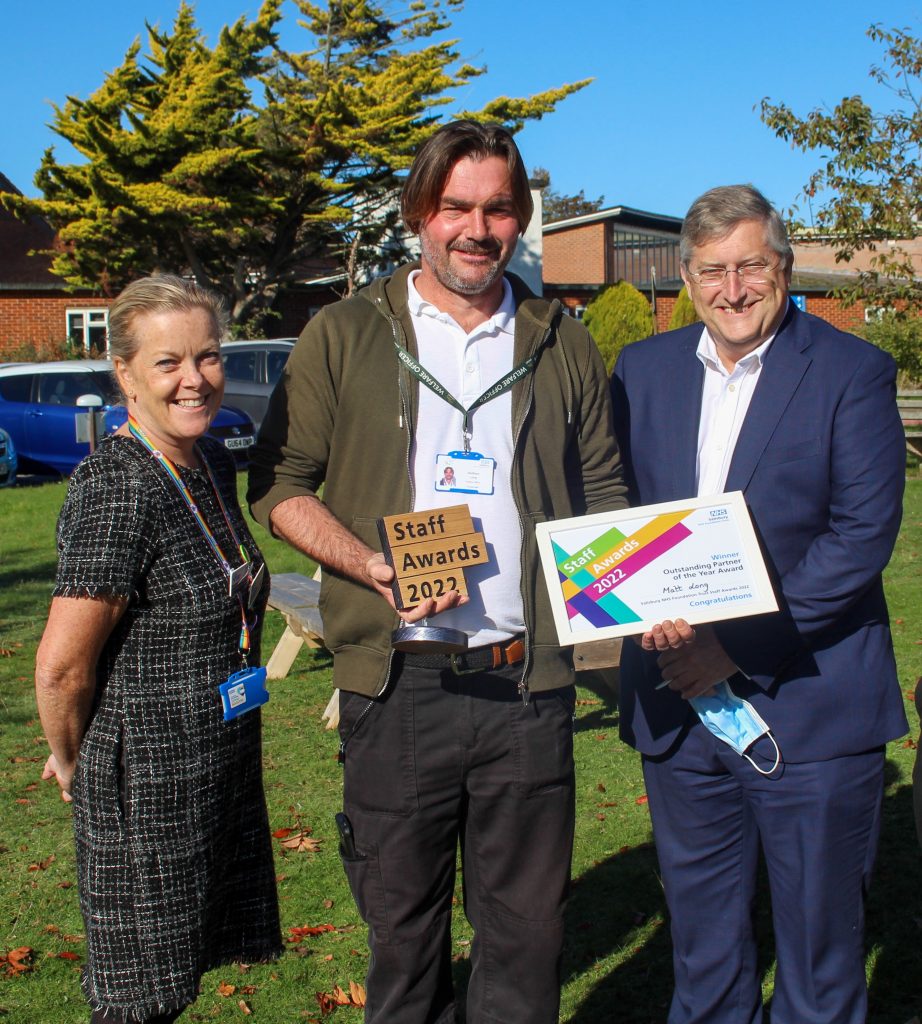 ---
Matt has worked hard to create positive working relationships with a broad range of third sector services, giving patients a wider breadth of support options to address the concerns and further reduce the burden on health services and the local authority. Active engagement in the local Salisbury community "is one of the improvements we have made" Matt explains "because having these connections is so important; once a patient has had their clinical needs met, we cross check with other services such as boots on the ground projects and other organisations. We try and encourage individuals to engage with these to benefit them and reduce readmissions. I had to start from scratch in the community, but we now have a successful network up and running."
Major General (Ret'd) Tim Hyams, Chief Executive ABF The Soldiers' Charity, said "We are honoured to be long-term partners of the Defence Medical Welfare Service. DMWS's work has improved the lives of so many veterans and their families facing health, social and other challenges requiring expertise and support from its welfare teams. And it's thanks to people like Matt on the frontline of patient service delivery that our charity knows our funding is making a real difference to veterans in need. We congratulate him on his well-deserved award."
For more information on ABF The Soldiers' Charity please visit ABF The Soldiers' Charity – The Soldiers' Charity (soldierscharity.org)
---
The St John and Red Cross Defence Medical Welfare Service (known as DMWS) is a registered charity in England and Wales (1087210) and in Scotland (SC045460)
Keep up to date with DMWS news and announcements via Social Media
Facebook @DefenceMedicalWelfareService
Published:
18th October, 2022