World Mental Health Day 2021
As an independent charity, DMWS provides medical welfare to frontline workers and their immediate families when they are receiving treatment in hospital. Here at DMWS, we understand there is more to health than being physically well. DMWS recognises that mental well-being plays an important role in the recovery process and this World Mental Health Day we wanted to share some important information about mental health and how DMWS can help.
Firstly, when assessing your own mental health it's important to recognise that being mentally healthy doesn't just mean that you don't have a mental health problem. If you're in good mental health, you can:
Cope with daily life
Fully participate in your family, workplace, community and friends
Make the post of your potential
Mental well-being isn't constant and changes with circumstance. Whilst we all have times where we feel down or stressed and most of the time those feelings pass. However, sometimes those feelings don't pass and develop into a more serious problem.
The stigma attached to mental health problems means that people feel uncomfortable and don't address or talk about their problems, unfortunately, only 12% of people receive treatment for mental health problems. It's important to know the majority of people who experience mental health problems do get past them however, for others the problem can be more serious.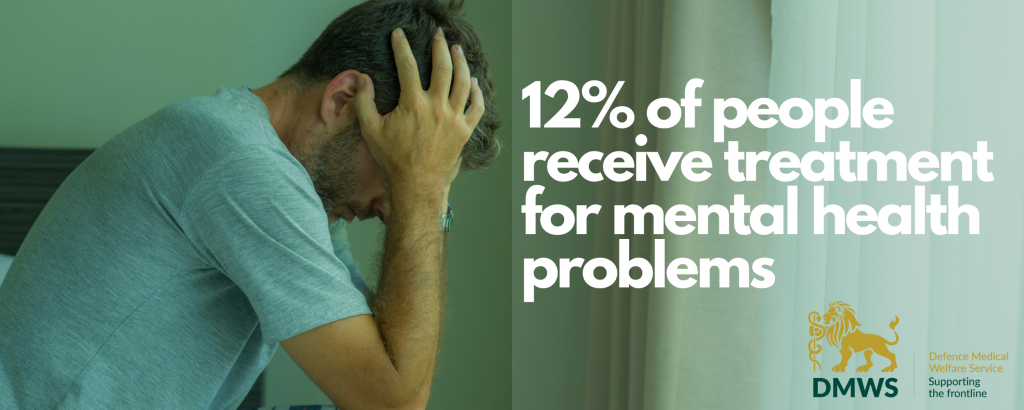 Mental health issues can happen to anyone at any time. As a medical welfare charity, DMWS are devoted to providing medical welfare to the armed forces, veterans, blue light services and their immediate family and part of our work involves supporting those suffering from mental health issues.
According to the Ministry of Defence 1 in 8 (12.7%) UK Armed Forces personnel were seen by military healthcare services for a mental health-related reason in 2020/21. Rates of mental health increased over time and are now stable at around 12%-13%.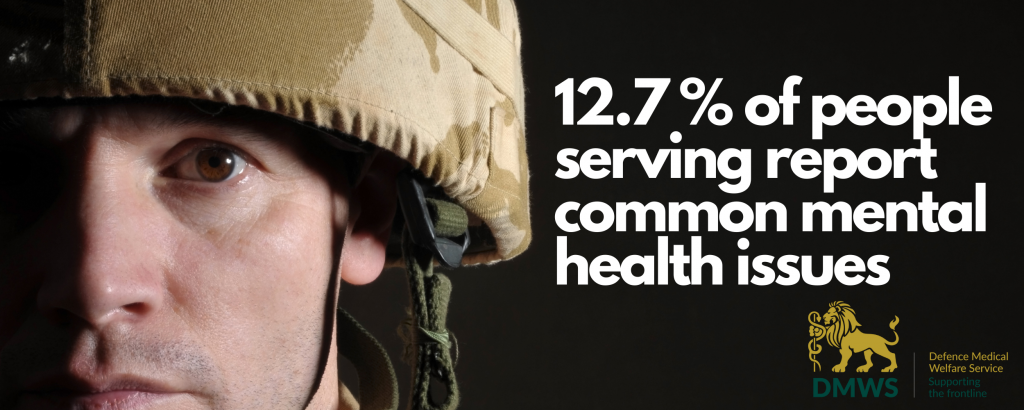 At DMWS we are working to support the mental health of those serving our communities and country. Part of what makes our service unique is that our professional staff are experts in their field; drawn from a variety of backgrounds including healthcare, social work and counselling. Many of our team are veterans of the Armed Forces and the Police as well as military spouses meaning that they understand the pressures our service users and their families face because they share similar backgrounds and experiences.
DMWS is here to ensure that no one goes through the worry of illness or injury alone.
If you need support with your mental health you can contact our team.
Telephone: 0800 999 3697
Email: referrals@dmws.org.uk
Published:
10th October, 2021