Tribute to DMWS Champion Phyllida Stewart-Roberts CVO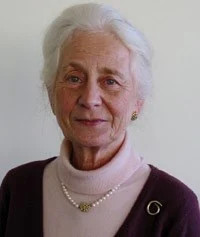 DMWS Staff, Trustees and Champions were saddened to hear of the death of DMWS Champion, Phyllida Stewart-Roberts CVO.
Phyllida was a long serving member and past Chairman of the Joint Committee of the Order of St John and the British Red Cross. She took a particular interest in its Service Hospitals Welfare Department (the forerunner of DMWS) and was heavily involved with the evolution of DMWS.
As former Lord Lieutenant of East Sussex, Phyllida was actively involved with many charitable organisations including acting as a trustee for the renowned Florence Nightingale Foundation. Following her retirement from the Lord Lieutenant role she was awarded the CVO.
In a tribute to Phyllida, DMWS Chief Executive said "We are all deeply saddened to hear of the death of Phyllida Stewart-Roberts.  Phyllida was a devoted servant of DMWS for many years, serving a a trustee and latterly as a DMWS Champion.  She was much loved and admired and will be missed by her colleagues and friends at DMWS.  Our thoughts are with her husband Andrew and the wider family at this sad time." 
Published:
6th September, 2016