"There when it matters most".
As part of the Defence Medical Welfare Service partnership with ABF The Soldiers' Charity we were the focus of their recent Go Inspire campaign highlighting the vital work we have delivered during the last 18 months. Download and read all about how we have helped over 5500 individuals within this project and some of the stories and journeys to recovery here:
Here are some snap shots of the project work below: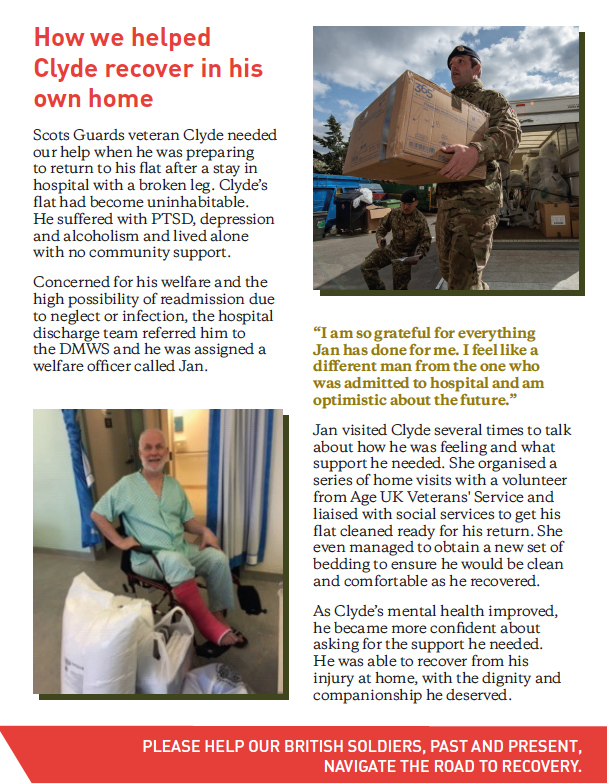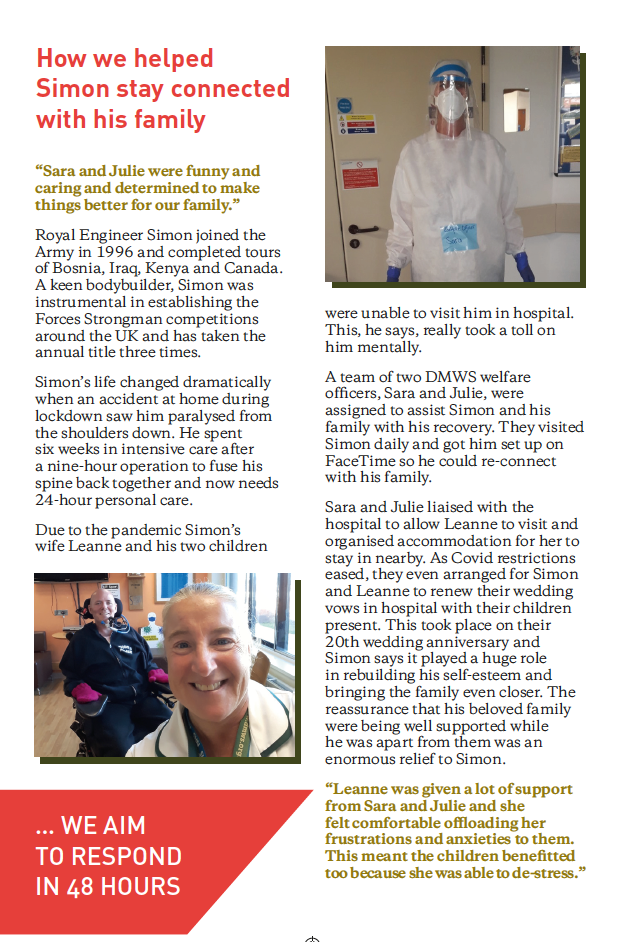 We would like to thank the ABF Soldiers' Charity for their continued support of our service.
How to get help: If you need our support please call us free on 08009993697 or email referrals@dmws.org.uk. We are here to help.
– ENDS –
Notes to editors
For further information about the service please contact DMWS 01264 774000
About Defence Medical Welfare Service
The Defence Medical Welfare Service (DMWS) is an independent charity providing medical welfare to the armed forces, veterans, NHS staff, emergency services, The Merchant Navy & their immediate family when they are receiving medical treatment in hospital. DMWS' practical and emotional support ensures that no family goes through the worry of illness or injury alone.
Since 1943 DMWS has also deployed to areas of conflict with the Armed Forces working alongside medical staff in the Field Hospitals.
The Defence Medical Welfare Service (DMWS) is an external provider of expert Welfare, Resilience and Mental Health First Aid Training for preventative and intervention strategies for people working in the welfare arena and anyone who wants to improve their knowledge and confidence in supporting others.
The St John and Red Cross Defence Medical Welfare Service (known as DMWS) is a registered charity in England and Wales (1087210) and in Scotland (SC045460)
Keep up to date with DMWS news and announcements via Social Media
Facebook @DefenceMedicalWelfareService
Published:
12th July, 2021