The Veterans' Foundation continue to support DMWS and Herefordshire Veterans
The Veterans' Foundation has awarded substantial funding to the Defence Medical Welfare Service (DMWS) to continue the provision of welfare services to veterans in Herefordshire.
Through this funding, DMWS will be able to continue its Herefordshire Family Welfare service for veterans, their families, and carers struggling with social isolation and mental health concerns. In addition, the funding will support individuals and their families in the community by assessing their needs, providing assistance, and finding solutions that address social, financial, environmental, and mental health factors affecting the well-being of the family.
The funding was awarded following a consultation period where DMWS found there was a significant need to support families of both veterans and serving members who are transitioning. Families reported having a difficult time finding appropriate advice, support, or solutions. In addition, participants discussed transition issues (pre and post), particularly the impact and tensions on families. In addition, the consultation identified the need for a pathway that offers support to families who are struggling with physical and mental health issues in a respectful and compassionate environment.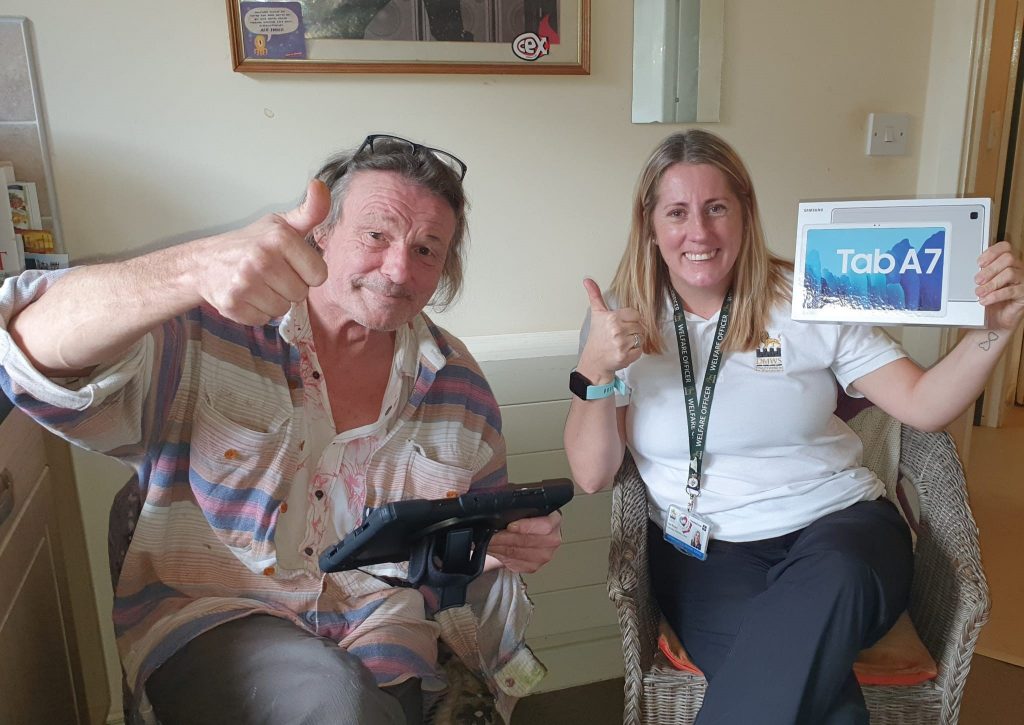 There were also many instances of housing difficulties, debt, marriage breakdowns, and substance abuse. As Herefordshire has an ageing population, we also support bereavement, social and independent living barriers. Furthermore, our family approach reaches younger veterans and those leaving the services due to medical reasons, which are often more difficult to reach and identify.
DMWS has found that personnel changes at statutory agencies (NHS & LA – Social work teams, Children's services, etc.) can make veterans suspicious, it means that they need to repeat their story, and it is difficult to build trust and rapport. Veterans and their families can depend on DWMS as a constant support, building packages of support and increasing engagement to prevent crises from escalating, reduce social isolation, increase independence and resilience, and relieve tension and anxiety.
The Veterans' Foundation raises its money through the Veterans' Lottery and donations. Since its inception in July 2016, it has given over £12.5 million in grants to over 350 UK-based military charities and organisations. Funds raised through the lottery are used to change the lives of British heroes in need. For just £10 a month, players can now win a tax free £50,000. If you would like to join the lottery draw more information can be found at Veterans' Foundation (veteransfoundation.org.uk).
Since 2018, DMWS has operated in Herefordshire, and has established itself as a highly regarded service, so much so that in recognition of her ongoing commitment to serving the needs of Armed Forces families in the area, Lee Bayley, Family Welfare Officer for Herefordshire, was chosen as a finalist in this year's Soldering On Awards. Throughout the years DMWS have been recognised by the foundation, having received funding for various projects throughout the UK. With the support of The Veterans' Foundation, we can continue to provide this vital, life-changing service not only to those who have served their country, but also to those who give their time, energy, and resources to support our nation's veterans.
#veteransfoundation #supportingthefrontline #dmws #armedforcescommunity
For more information on The Veterans' Foundation please visit Home | Veterans' Foundation (veteransfoundation.org.uk)
---
The St John and Red Cross Defence Medical Welfare Service (known as DMWS) is a registered charity in England and Wales (1087210) and in Scotland (SC045460)
Keep up to date with DMWS news and announcements via Social Media
Facebook @DefenceMedicalWelfareService
Published:
20th December, 2022