There are many ways to support the on-going work of DMWS. Whether it's a memorial gift or a bequest in your Will; a donation in remembrance is a lasting and meaningful tribute to those who serve.
Donate in memory
Thank you for choosing to make donation in memory of a loved one. Your kindness will help us to deliver our welfare support to others in need.
Share your story – If you'd like to share your story or want advice on how to create the perfect tribute please get in touch with our team on 01264 774000 or contact us.
Leave a gift in your Will
Why write a Will?
You've probably got one of those "need to do eventually but not today" lists residing somewhere in your brain. Why don't you pencil in "write a Will" at the top? Believe it or not, getting your will done might turn out to be the most important decision you can make.
Making a Will and keeping it up to date is very important – it puts you in control and is the only way to ensure your loved ones, and the causes you care about, get the gifts you intend for them.
Leaving a legacy to charity, no matter how small or large, is tax efficient and will also be completely free from inheritance tax.
Why leave a legacy to the Defence Medical Welfare Service?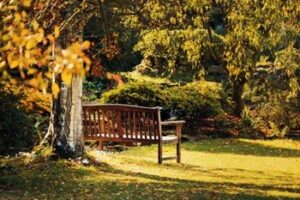 Those who put their lives at risk to serve our country deserve our support during their most critical time of need. Your legacy will make a vital difference to current and future generations of servicemen and women, veterans, reservist and their families while they are on a medical care pathway.
Remembering the Defence Medical Welfare Service in your Will means that we can fund further initiatives to guarantee that we can support those who protect us.
Get started
Now you know some of the important reasons why you need a Will. But what are you going to do about it? Put "Will writing" at the top of that list. Your Will is more than just a piece of paper. It is a valuable gift.
How do I give to the Defence Medical Welfare Service in my Will?
The next steps:
If you would like to remember DMWS when you make or update your will, we recommend you contact a solicitor or other legal professional for advice.
When including a gift to us in your will, the correct description of the charity is:
The St John & Red Cross Defence Medical Welfare Service (Registered charity in England and Wales 1087210 and in Scotland SC045460) of The Old Stables, Redenham Park, Redenham, Nr Andover, SP11 9AQ.