Royal Patron Hosts DMWS Charity Dinner
HRH The Countess of Wessex GCVO, hosted a 75th Anniversary Fundraising Dinner in aid of the Defence Medical Welfare Service (DMWS) at her private residence.
This black tie dinner was held in the Indian Room, within the magnificent surroundings of Bagshot Park. Throughout the evening, there was a gentle infusion of DMWS, with contributions from some of the individuals who have been supported by our welfare teams this year.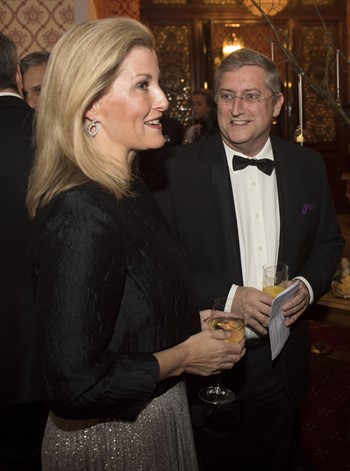 Paul Gaffney, DMWS CEO, said: "It's an honour for DMWS to be hosted in the home of our Patron, Her Royal Highness The Countess of Wessex. She has already demonstrated fantastic support for the charity and is a true ambassador for our cause."
The DMWS are celebrating 75 years of 'Caring for those who Serve'. The evening was an opportunity to reflect on the service DMWS have provided to over 1 million members of the Armed Forces Community whom the charity has supported since 1943. This support being delivered both on deployment alongside the Defence Medical Services and today embedded within NHS teams in hospitals and rehabilitation centres. It is fitting that the generosity of so many friends of the DMWS made the dinner the most successful in our history.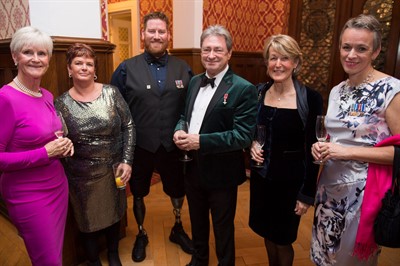 We were fortunate to have great backing from a number of special guests at last night's dinner, including the Lord Lieutenant of Hampshire accompanied by his wife and DMWS Champion, Christine Atkinson and General Sir Gordon Messenger, Vice Chief of the Defence Staff, who is also a Champion. Alan Titchmarsh, MBE, VMH, DL was also reunited with DMWS welfare officer Nathan Cumberland, following the veterans garden makeover on the BBC's 'Love Your Garden' show, which aired in July 2018.
Published:
14th December, 2018