Reserves and Cadets Honoured by Hampshire's Lord Lieutenant at Annual Awards Ceremony
The annual awards ceremony, which was held at the Guildhall in Winchester, saw more than 20 people handed a prestigious honour. The Defence Medical Welfare Service (DMWS) were delighted to be in attendance, celebrating the achievements of all involved.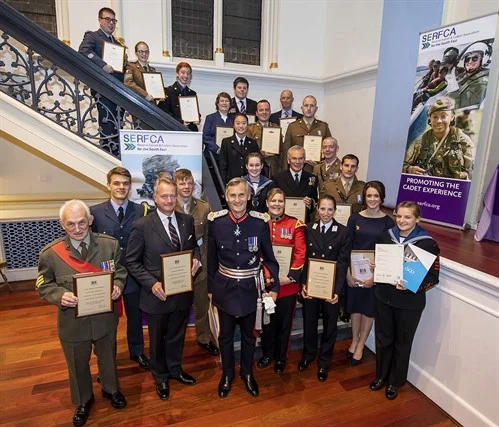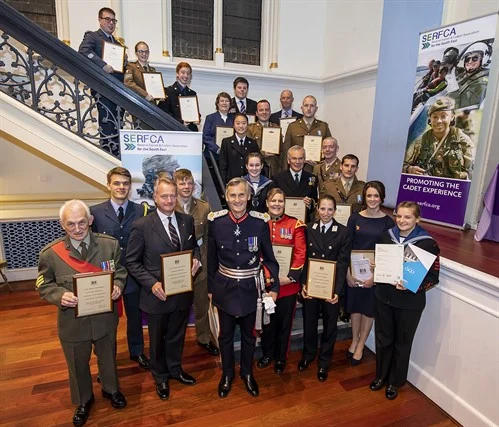 The award winners at Her Majesty's Lord-Lieutenant's Annual Awards Ceremony, with Hampshire Lord Lieutenant. Nigel Atkinson Esq.
Paul Gaffney DMWS CEO Said: "It was a pleasure to attend the SERFCA Hampshire Lord-Lieutenants Awards last night, the achievements of the reservists, cadets and those who support them was uplifting and inspiring. As a recent recipient of the Employer Recognition Gold Award, DMWS remains dedicated to providing opportunities to reservists, ex-military personnel and the families of the armed forces."
Her Majesty's Lord-Lieutenant's Awards are presented to members of the reserve forces and cadet organisations of the British armed forces each year and the honours are recognised throughout the Ministry of Defence.
Published:
26th October, 2018