Our Work in Action: Luke Franks
At DMWS, we understand that it is because of our people we are able to deliver our unique service. Many of our team members often go above and beyond the call of duty and are a testament to the values and beliefs of our organisation. We believe it is important to shine a light not only on the excellent work our staff do but to celebrate them as individuals too.
We will be sharing a cross-section of our team members so should you or anyone you know need assistance from DMWS you know who they are, where they are based & what they can do to help.
Name: Luke Franks
Position: Medical Welfare Voluntary Services Co-ordinator
Location: Addenbrookes Hospital (Cambridge)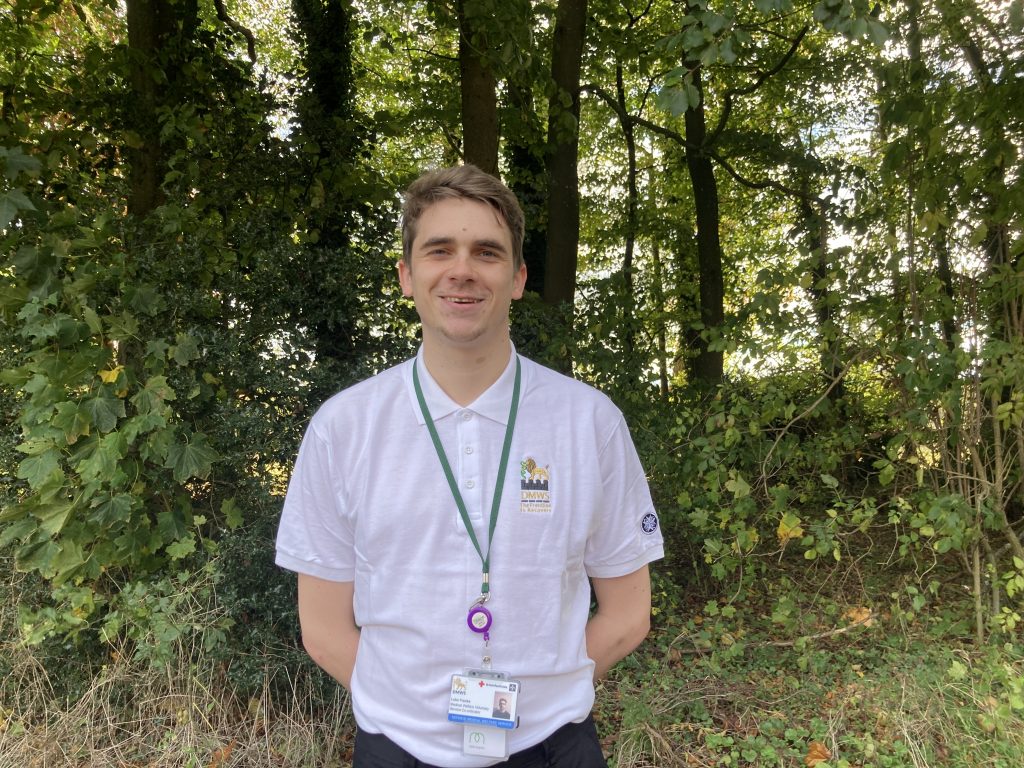 ///
Why did you choose to work for DMWS?
I had come into contact with DMWS in a previous role and was in awe of the support and comradery provided when people were most in need. I immediately knew that this was what I wanted to do, to be there to help people who help serve the country and to meet them where they are at and when times are hardest.
What do you do for DMWS?
I work alongside the hospital and community teams in the Cambridge area to locate members of the Armed Forces family and then visit individuals to support with any practical needs or welfare issues. This will be done using signposting, onward referrals or using frequent visits to support and talk through certain matters.
What do you enjoy about your role?
I love what I do! I consider myself extremely blessed to hear first-hand from veterans about their experiences as one day this will not be possible. I enjoy being able to sit with people and be able to have the time to learn who they are, what makes them tick and to see how I can help make a difficult period a little bit easier.
What impact does your work have on our service users?
I feel like this work has an immediate effect on the often unspoken issues of isolation and loneliness, it shows someone that they are not alone and has someone alongside them when it's tough. This means that even when there's no 'practical support' needs a meaningful conversation can make all of the difference.
What do you wish people knew about DMWS?
I wish that people knew that DMWS are here. Not just for when people are in dire need, but from the start. As a community, we are taught to hold strong until it's sometimes too late but this isn't necessary. Get in touch and have someone alongside you.
Published:
8th November, 2021