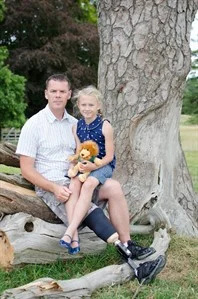 DMWS has provided a professional and confidential medical welfare service to the Armed Forces community for 75 years. With the number of veterans continuously growing, there is an increased demand for our professional service to support this community when they are receiving medical treatment.
Any hospital admissions or a programme of treatment can be a stressful and daunting experience. Being a veteran can bring its own set of challenges; returning home from combat, many suffer from ill mental health and often find it difficult to transition into civilian life. This can lead to other problems such as marriage breakdown, unemployment and homelessness. Combined with the transient nature of service life, veterans are less likely to have family nearby or a long established support network, leading to loneliness and isolation; all of which can hamper recovery.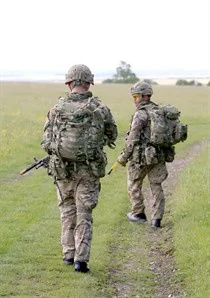 Veteran's health needs are significant; in general, veterans often experience physical health issues linked to their service, such as combat related injuries and back problems from carrying heavy equipment, ear, nose and throat problems, sleep disorders and chronic pain problems as well as mental health problems.
The benefit of providing additional welfare to veterans has now been recognised. In response, DMWS welfare officers are available for the veteran community to offer practical and emotional support when they receive medical treatment. The aim is to improve mental wellbeing, encourage a positive approach to treatment, reduce social isolation, and promote independence which can lead to earlier hospital discharge. Our person-centred service is tailored to the individual needs of the patient and their family.
Current projects and contacts
Please follow the links of the various different projects we currently run to support the entire Armed Forces community: serving personnel, reservists and veterans of all 3 services, their dependents and other entitled civilians when they need help during times of ill health.