"Michael from DMWS looks out for veterans in the Borders" highlights the Southern Reporter
Michael a veteran himself says, "I am determined to continue assisting other veterans, no matter what age they are, to access the services that they vitally need, but may not know they are eligible for. I help by acting as a bridge so that the medical professionals can better understand veterans who are patients."
Read how Michael Lowrey, DMWS welfare officer is helping veterans in the Borders, Scotland: https://www.thesouthernreporter.co.uk/news/people/michael-looks-out-veterans-3105271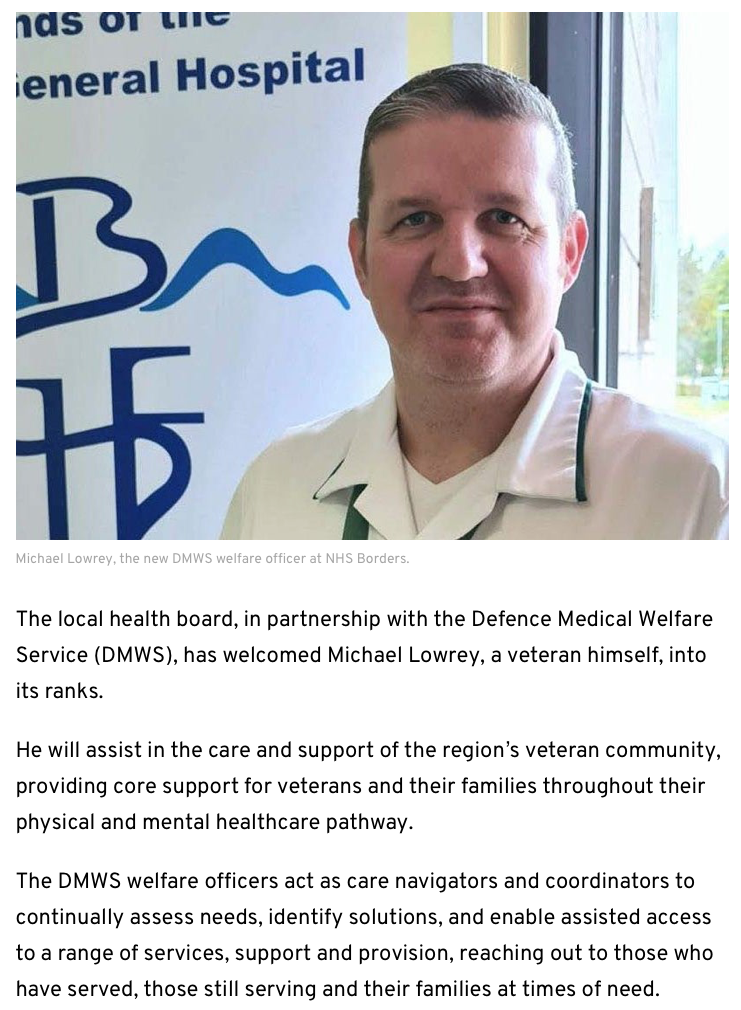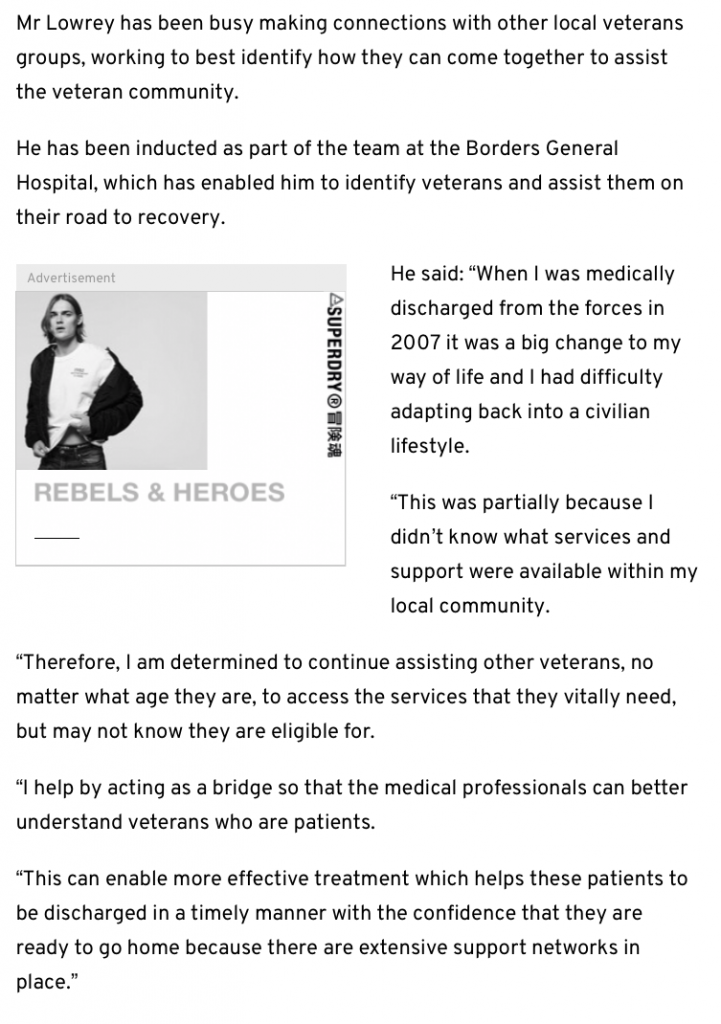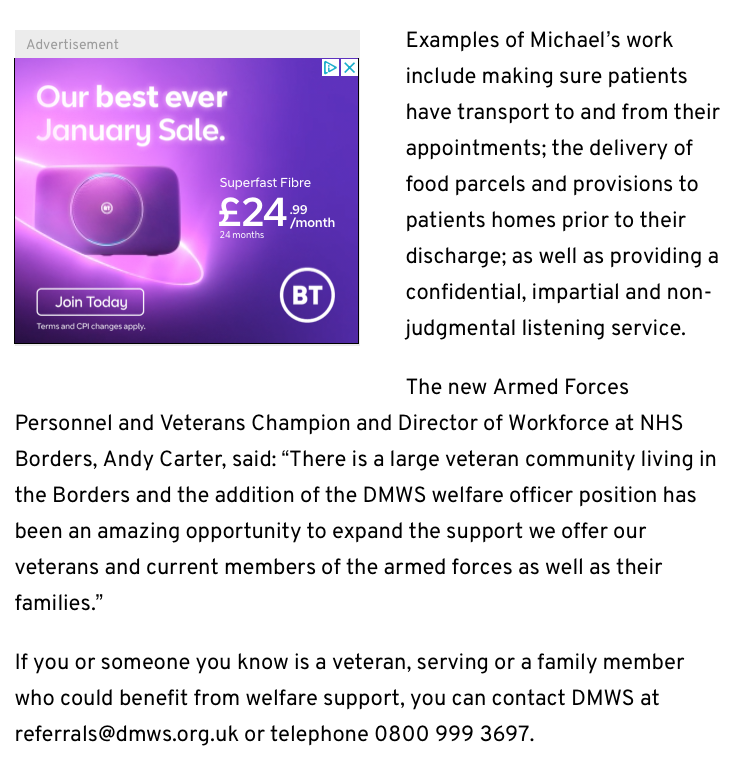 Notes to Editors:
For clinical referrals please contact Michael Lowrey, welfare officer – Vale of Leven, Tel: 0800 999 3697 Email: referrals@dmws.org.uk
For further information regarding DMWS in Scotland contact Robert Reid, Regional Manager Scotland Tel: 01738 472143 Email: rreid@dmws.org.uk
About Defence Medical Welfare Service
The Defence Medical Welfare Service (DMWS) is an independent charity providing medical welfare to the armed forces, veterans, NHS staff, emergency services, The Merchant Navy & their immediate family when they are receiving medical treatment in hospital. DMWS' practical and emotional support ensures that no family goes through the worry of illness or injury alone.
Since 1943 DMWS has also deployed to areas of conflict with the Armed Forces working alongside medical staff in the Field Hospitals.
The Defence Medical Welfare Service (DMWS) is an external provider of expert Welfare, Resilience and Mental Health First Aid Training for preventative and intervention strategies for people working in the welfare arena and anyone who wants to improve their knowledge and confidence in supporting others.
The St John and Red Cross Defence Medical Welfare Service (known as DMWS) is a registered charity in England and Wales (1087210) and in Scotland (SC045460)
Keep up to date with DMWS news and announcements via Social Media
Facebook @DefenceMedicalWelfareService
Published:
20th January, 2021