Herefordshire Community Foundation award funding to Defence Medical Welfare Service
Defence Medical Welfare Service (DMWS) has been awarded £9,970 by the Herefordshire Community Foundation to continue the provision of welfare services throughout Herefordshire. The grant will provide part of the funding necessary to support both elderly and frail veterans and their families through our partnership with Wye Valley NHS Trust County Hospital.
The funding will enable DMWS to support patients who have been identified as having a social care or wellbeing need that is hampering their discharge from hospital. In many cases these patients are medically stable but there are significant barriers affecting their ability to live independently, with support from Wye Valley Trust, we will work with the patient to combat these barriers and enable a safe and practical discharge enabling patients to return home.
In addition to reducing discharge delays, key outcomes of this funding are to ensure patients benefit from reduced social isolation, improved independent living, and an improved healthcare experience. Where more serious issues arise our welfare staff are also on hand to provide support with patients' mental health, substance misuse, financial and housing issues, and homelessness.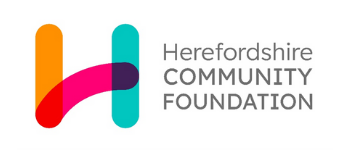 DMWS CEO, Paul Gaffney says "I would like to express my thanks to Herefordshire Community Foundation for their generous grant, this is an exciting opportunity for our organisation to further develop our presence within the veteran community of Herefordshire and is only made possible by their support."
To further support Herefordshire veterans, DMWS has been invited to join the Wye Valley team in their newly opened frailty clinic. In addition to demonstrating the need for our service, this exciting opportunity also illustrates our strong relationship with the NHS Trust.
We are very grateful to the Herefordshire Community Foundation for their support and their mutual dedication to being there for those who serve during their own time of need. For more information on the services available within Herefordshire or to receive support our National Response Service is available Monday to Friday 9.00am – 5.00pm on 0800 999 3697 or at referrals@dmws.org.uk.
For more information on Herefordshire Community Foundation please visit https://www.herefordshirecf.org/
---
The St John and Red Cross Defence Medical Welfare Service (known as DMWS) is a registered charity in England and Wales (1087210) and in Scotland (SC045460)
Keep up to date with DMWS news and announcements via social media
Facebook @DefenceMedicalWelfareService
Published:
22nd September, 2022