DMWS shortlisted for two prestigious Awards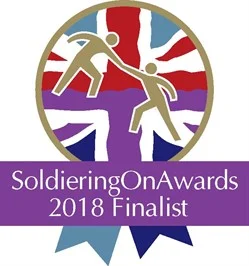 DMWS is delighted to announce that the charity has been shortlisted as a finalist for the 2018 Soldiering On Awards in two categories, and The Charity Film Awards.
The Soldiering On Awards recognise the outstanding achievements of those who have served their country, and the diverse people and groups who work together in support of the Armed Forces Community. Soldiering On Awards President and Vice President and co-Chairs of Judges, General the Lord Dannatt GCB CBE MC DL and Debra Allcock-Tyler, led a distinguished panel of judges to assess the entrants in each award category.
DMWS is shortlisted in two categories; the Healthcare & Rehabilitation category. Sponsored by Redwood Technologies Group, this award will be given 'in recognition of a person or team who have made a major contribution in the treatment of ill health or injury, or provided exceptional skill and commitment to healthcare treatment, recovery and rehabilitation of serving and former members of the Armed Forces Community.'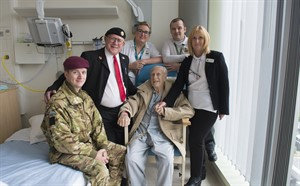 Additionally, DMWS is a finalist for the second year running in the International Award category. This Award is given in recognition of outstanding achievements and comradeship demonstrated internationally, by individuals, groups or organisations in support of the British Armed Forces Community.
The 2018 Soldiering On Award Winners will be announced at a Black Tie Dinner and Awards Ceremony on 20th April 2018.
Paul Gaffney, CEO of DMWS said: "I'm very proud of our welfare officers and the work they do, primarily in hospitals, both in the UK and overseas."
"We continue to progress rapidly and are focused on delivering the best service and constantly looking at ways of improving. With the awareness these prestigious awards bring, our 75th Anniversary year is already shaping up as one to remember."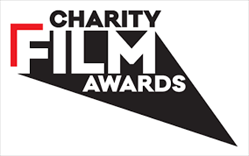 To continue a successful start to 2018, DMWS has also been shortlisted for The Charity Film Awards. The Charity Film Awards were created to demonstrate that in a modern world film-making is the most powerful piece of equipment in the charity communication tool box, to show that the common perception of charities' video content is incorrect and to praise charitable video that can inspire, incite to action, excite and change behaviour.
Over 40,000 members of the public voted for their favourite film. The judges will be reviewing the films over the next couple of weeks and casting their final scores.
Find out about the work of the Defence Medical Welfare Service and to see the film visit www.dmws.org.uk
Published:
15th January, 2018