DMWS Staff Awarded Top Honour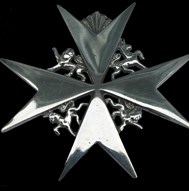 DMWS is delighted to announce that three members of staff have recently been honoured by Her Majesty The Queen.
Trevor Edwards, Amanda Marcroft and Jeanette Spriggs have all been awarded entry as Members of the Most Venerable Order of St John, for outstanding service to the organisation.
Trevor, DMWS's Director of Operations has been working for the charity since 2011. He has spent much of this time serving in Germany, supporting British forces stationed there. Jeanette, one of DMWS's Welfare Officers, is also currently serving in Germany, based at the Designated German Provider hospital at Viersen, and has worked for the organisation for nine years. Amanda, a Service Delivery Manager, responsible for a team of Welfare Officers, is based in the Aldershot area and has also been working for the charity for around nine years.
The Order of St John is an order of chivalry of the British Crown. Members of the Order of St John are permitted to use the letters 'MStJ' after their name, much like Members of the Most Excellent Order of the British Empire are permitted to use MBE.
The Order of the Hospital of St John of Jerusalem originated in a hospice founded around 1070 AD to care for pilgrims. Having found its way across Europe, the Order was supressed in Britain by Henry VIII, reinstated by Queen Mary I, then supressed again by Elizabeth I. The Order survived overseas, in Malta and Rhodes, until Queen Victoria formally recognised the Order in 1888. The Order of St John, now known as St John International, is active in more than 40 countries and aims to improve the health and wellbeing of people around the world
Trevor, Amanda and Jeanette will each be presented with their Order of St John Members badge during an investiture which will take place at the Order of St John Priory Church in London, in the summer.
Published:
28th April, 2015