DMWS presents 'Quilt of Valour' in recognition of Alan Wainman's service.
DMWS welfare officer Justine Clayton has had the pleasure of presenting Shelia Taylor with a 'Quilt of Valour' in honour of her late father Alan Wainman who served in the Royal Electrical and Mechanical Engineers. Alan, who sadly passed in April this year, and his family had been supported by welfare officer Justine and DMWS.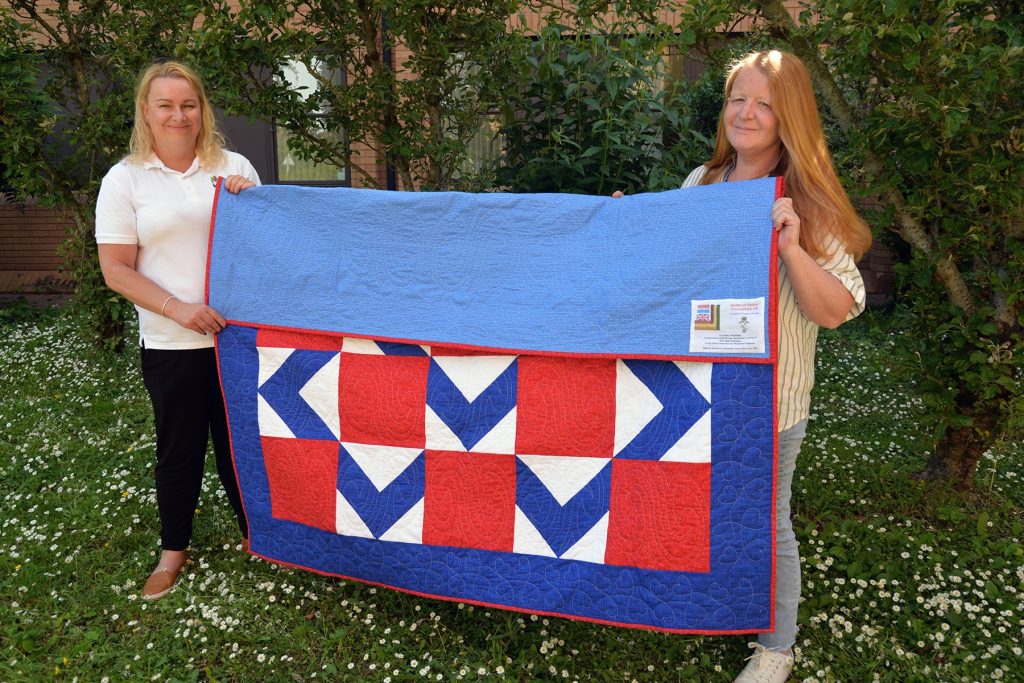 Justine said, "It is always a big honour to be supporting a family when a loved one is having end of life care.  To have this Quilt of Valour made meant a great deal to the family and gave them something extremely special and personal to remember Alan by."
The quilt was handmade by Jean Morris, the coordinator of Quilts of Valour Foundation U.K. and it has been gifted to Alan's family in recognition of his service.  Jean joined Quilts of Valour in 2009, who to date have given 1661 quilts to members of the military who have been injured whilst on deployment, training or those with PTSD. Each quilt is individually handmade and labelled with the individual's service number, rank, full name and Regiment or Corps. 
Jean donates both her time and materials to create beautiful quilts which are awarded at no cost to the recipient in recognition of their 'service, sacrifice and valour in serving our nation'. Jean is currently producing further quilts for DMWS service users and we look forward to presenting these wonderful gifts to them and their families soon.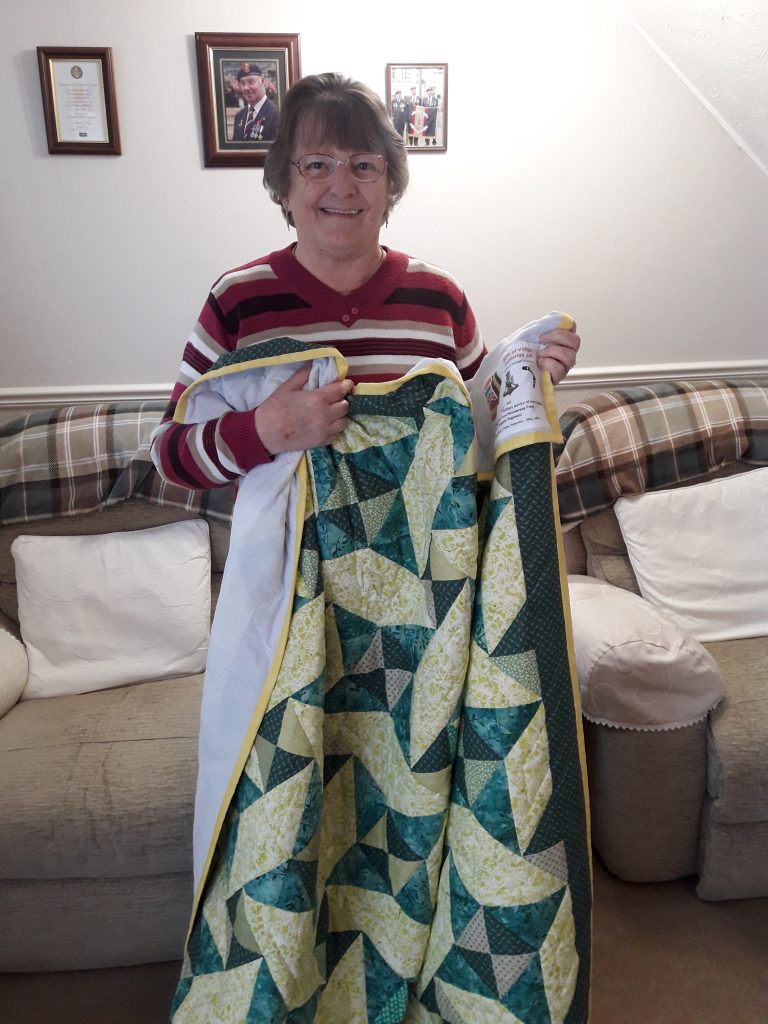 How to get help: If you need our support please call us free on 08009993697 or email referrals@dmws.org.uk. We are here to help.
– ENDS –
Notes to editors
For further information about the service please contact DMWS 01264 774000
About Defence Medical Welfare Service
The Defence Medical Welfare Service (DMWS) is an independent charity providing medical welfare to the armed forces, veterans, NHS staff, emergency services, The Merchant Navy & their immediate family when they are receiving medical treatment in hospital. DMWS' practical and emotional support ensures that no family goes through the worry of illness or injury alone.
Since 1943 DMWS has also deployed to areas of conflict with the Armed Forces working alongside medical staff in the Field Hospitals.
The Defence Medical Welfare Service (DMWS) is an external provider of expert Welfare, Resilience and Mental Health First Aid Training for preventative and intervention strategies for people working in the welfare arena and anyone who wants to improve their knowledge and confidence in supporting others.
The St John and Red Cross Defence Medical Welfare Service (known as DMWS) is a registered charity in England and Wales (1087210) and in Scotland (SC045460)
Keep up to date with DMWS news and announcements via Social Media
Facebook @DefenceMedicalWelfareService
Published:
16th August, 2021