DMWS launches in Greater Manchester
Thanks to the successful pilot of an integrated medical welfare service for armed forces families in Wigan Borough, the emotional and practical support provided by the Defence Medical Welfare Service (DMWS) will now be rolled out across Greater Manchester hospitals.
The partnership formed between DMWS, Wigan Council, local health service providers and the voluntary sector has seen specialised welfare support for armed forces families be delivered across the borough in hospital or in community based health centres.
As the eight month pilot at Wigan Infirmary was so successful and through the development of this partnership, Lisa Leece (head of commissioning and performance at DMWS) and Linda Fisher (lead officer for the armed forces in Wigan and Greater Manchester) successfully secured funding from the Aged Veterans Fund from the Chancellor using Libor Funds, to implement this approach across Greater Manchester.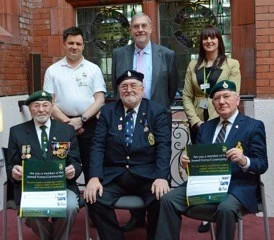 Lord Peter Smith, leader of Wigan Council and chair of GM health partnership said: "Over the past eight months, this service has provided a valuable link between military personnel and the support that they need and deserve.
"We are elated that Wigan Borough has led the way and the success of our partnership with DMWS and the pilot means that military families across Greater Manchester will now benefit from this resource.
"As a direct result of the work of DMWS, families are now receiving co-ordinated support such as emotional, practical, housing and financial advice, which has helped to enable earlier hospital discharge"
The funding of nearly £1m over two years brings together services that help to improve the wellbeing of our aged veterans across the region.
In addition, the project will play an important part in Greater Manchester devolution arrangements and the work being carried out on the integration of health and social care, highlighting the services that can support our armed forces community.
The project will ensure that veterans aged 65 and over will get this support by identifying ex-serving personnel as they enter the hospital services, triggering a referral to DMWS Welfare Officers.
Ian Williamson, Chief Officer GM Health and Social Care Devolution, said: "One of the aims of Health and Social Care Devolution is to find local projects that are successful in helping people and places and then replicating them across Greater Manchester.
"This important project, that helps families of armed forces personnel, fits this criteria and I would like to congratulate the organisers on securing funding from the Aged Veterans Fund."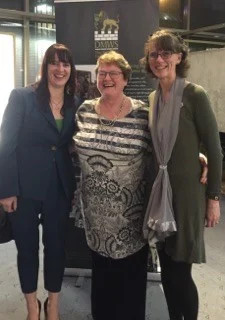 Lisa Leece said: "We are really pleased to be working with Wigan Council, and to have piloted the project at the Wigan Infirmary. We have been overwhelmed by the positive response to the work of our Welfare Officers and the difference we can make by working together.
"We're extremely pleased to have secured the funding to extend this project to provide resources to even more people across Greater Manchester.
"Over 60 per cent of our Welfare Officers are from an armed forces background and all of our officers are specially trained in this field. This gives them a real sense of understanding and enables them to fully support patients from the armed forces community".
It is estimated that there are some 100,000 members of the armed forces community who are aged 65 years and over living in Greater Manchester.
Anyone can refer to DMWS including GPs, hospital staff, services, organisations, families or via self-referral.
To find out more about what help is available, head to 'Greater Manchester Armed Forces Page' on Facebook or contact Lisa Leece by emailing lleece@dmws.org.uk or Linda Fisher by emailing Linda.Fisher@wigan.gov.uk.
Published:
22nd February, 2016