DMWS celebrates after receiving £41k from the Severn Trent Community Fund to support military families in Birmingham.
Defence Medical Welfare Service (DMWS) is today celebrating after being awarded just over £41,000 in funding from the Severn Trent Community Fund to extend its work supporting the Armed Forces community in Birmingham. With the added funding, DMWS is excited to embark on a mission to improve the health, both mentally and physically, of military families living in the area.
DMWS has a long and proud history of supporting the military in times of need, offering expert help and advice to those affected by health-related issues. The charity operates in hospitals and communities across the United Kingdom offering professional and tailored support to serving personnel, veterans, and their families. Through its comprehensive services and outstanding dedication, DMWS has become an invaluable part of the armed forces community, offering invaluable support to the armed forces community at their critical time of need.
The new funding from the Severn Trent Community Fund, which awards grant money to improve the three elements of community wellbeing – people, places, and environment – means for those in need of assistance, DMWS will be able to support for a variety of issues, including mental health, social isolation, healthy living activities, and families and relationships. The support programme will provide guidance and resources to those who are facing a multitude of issues and strive to help them back on the path to recovery and wellbeing. DMWS will meet with each person on an individual one-to-one basis to determine their needs and put together a comprehensive package of support.
The new welfare programme will provide vital support and guidance to those in need addressing the barriers to overall health. DMWS will also start to research the needs and potential gaps in support for Black, Asian and minority ethnic (BAME) veterans. This will enable us to better understand and address the unique needs of BAME veterans to ensure that their needs are met.
Paul Gaffney, CEO of DMWS, says: "We are delighted that the Severn Trent Community Fund has recognised our work in this way. The Severn Trent Community Fund has provided us with essential funding to support our work with local armed forces communities. With this funding, we are able to expand our services and reach more people who need our help. This funding will allow us to reach an even wider audience and provide more tailored support to those who need it."
Natalie Cunningham, Severn Trent Community Fund Officer, said: "DMWS is an incredible organisation which provides a truly vital service to their community, and we are so pleased to be able to support them through the Severn Trent Community Fund.
"We are always keen to hear from community groups and organisations that are seeking funding to be able to take what they do to the next level, and would urge them to get in touch with us to find out how to apply for a grant."
Ends
---
Contact
[Sophie Stockings, 01264 774 000 or email: sstockings@dmws.org.uk]
Pictures are available upon request.
Notes to Editors:
About the Severn Trent Community Fund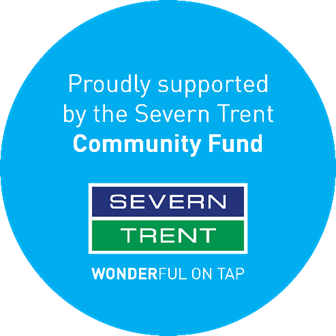 From 2020, Severn Trent is giving away £10 million over five years through its Community Fund to support local projects, charities and community groups in the Severn Trent region – helping to make a real and tangible difference to the wellbeing in our communities. The Community Fund is overseen by an independent panel, made up of Severn Trent customers, who review applications and make the final decisions on where the money will go.
The Severn Trent Community Fund looks to support projects that aim to improve community wellbeing, focusing on three elements:
People: projects that help people to lead a healthier life and gain new skills
Places: projects that help to create better places to live in and use
Environment: projects that will help look after our natural environment, give people greater access to that environment or help look after water.

More can be found out on their website stwater.co.uk/communityfund
Published:
13th February, 2023