DMWS awarded three-year grant from The Army Central Fund
The Defence Medical Welfare Service (DMWS) has been awarded a significant three-year grant from The Army Central Fund (ACF) to support two existing welfare projects and launch a third new welfare project which will expand our reach across the UK.
The funding has allowed DMWS to expand its operation into the North of England and further develop our welfare services for personnel currently serving in Catterick. As the largest British Army garrison with a population of 13,000 Serving Personnel, there is a clear demand for welfare support within Catterick. This funding will allow us to provide a welfare service based in the garrison itself and recruit an additional Welfare Officer who will work directly with the Army Command. This exciting project will help to ensure serving personnel are able to return to work in an appropriately timely manner when medically fit to do so with a package of support.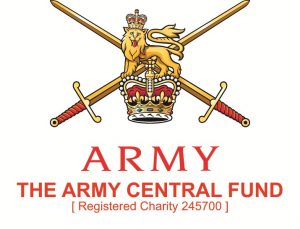 "We are delighted to have been provided further funding from the Army Central Fund, this substantial grant will allow us to expand our operation and continue to deliver vital welfare services to those who need it most. It is thanks to the ongoing support and commitment from the ACF we are able to provide essential support for our service users, deliver on this new and exciting project and ultimately plan for the future."
Paul Gaffney, CEO.
A proportion of the funding will also be used to continue our National Response Service (NRS), a phone-based welfare service to service users who may be struggling with welfare concerns, fears, anxieties, and barriers to recovery and return to active service. Through a professionally staffed telephone helpline, service users can connect remotely with an experienced welfare officer for support and signposting. The funding provided by the ACF will allow us to extend our reach beyond areas where we have dedicated resources and provide meaningful support and advice, allowing us to take calls from across the country and break down geographical inequalities by accessing hard-to-reach populations. This service is a lifeline for those who aren't sure where they can turn or how to access the help they need, promoting access to individualised support from a trusted welfare officer who understands the military context and the healthcare system.
The funding will also be used to continue the provision of welfare services throughout the South of England. Thanks to ongoing support from the ACF, DMWS has established a significant presence in the South, supporting 1,474 beneficiaries since 2020. However, ongoing demand means it is vital that we maintain and extend this service. Its continuation means we can deliver continue to deliver committed, non-clinical welfare support to those who serve.
DMWS will continue to work in close collaboration with a number of military and non-military organisations and statutory and non-statutory organisations to receive referrals and facilitate supported onwards referrals for our Service Users as appropriate. Through liaison with health professionals and statutory organisations we can deliver timely supported referrals to appropriate services, and emotional and practical support throughout the care pathway.
Below are the key outcomes which all DMWS projects look to achieve:
· Improve health and well-being of Service Users
· Reduce stress and anxiety and identify additional mental health issues
· Improve ability to live independently through supported referrals to local support
· Increase self-confidence, resilience self-management and independent living
· Improve recovery by ensuring a range of localised care and support is in place
· Reduce delayed transfer of care and improve discharge from hospital
· Reduce readmission by addressing social issues that may lead to hospitalisation
· Ensure serving personnel can return to work in an appropriately timely manner when medically fit to do so with a package of support
None of this can be done with the support of our funders. We are very grateful to the Army Central Fund for their ongoing support and their mutual dedication to being there for those who serve during their own time of need.
For more information on The Army Central Fund can be found at https://www.armycentralfund.org.uk/
Grant Period: July 2022 – July 2025
---
Defence Medical Welfare Service Details:
The St John and Red Cross Defence Medical Welfare Service (known as DMWS) is a registered charity in England and Wales (1087210) and in Scotland (SC045460)
Registered Office: The Old Stables, Redenham Park, Andover, SP11 9AQ
Phone: 01264 774 000 | Email: info@dmws.org.uk
Keep up to date with DMWS news and announcements via Social Media
Facebook @DefenceMedicalWelfareService
---
Published:
13th June, 2022