DMWS 80th Year: DMWS host evening of thanks at Scottish Parliament as part of 80th year celebrations
Defence Medical Welfare Service were delighted to host an event at Scottish Parliament on 7th June 2023 to celebrate 80 years of welfare support to the Armed Forces in Scotland and across the UK. The evening was very well attended and saw many esteemed colleagues and guests, celebrating the funders and partnerships which have allowed us to deliver Scottish Welfare Services.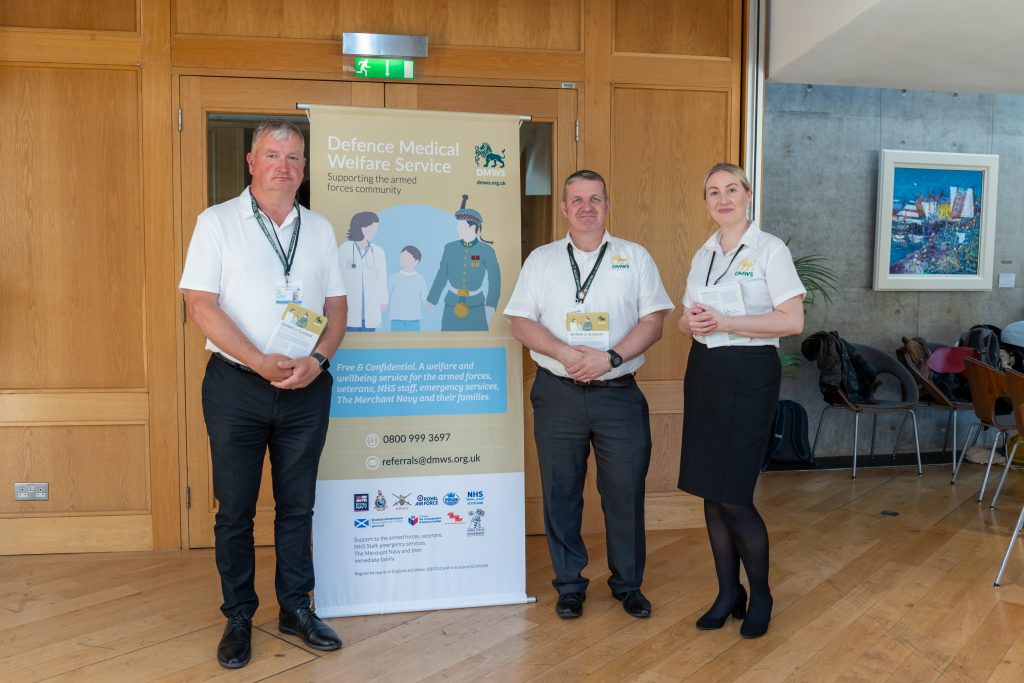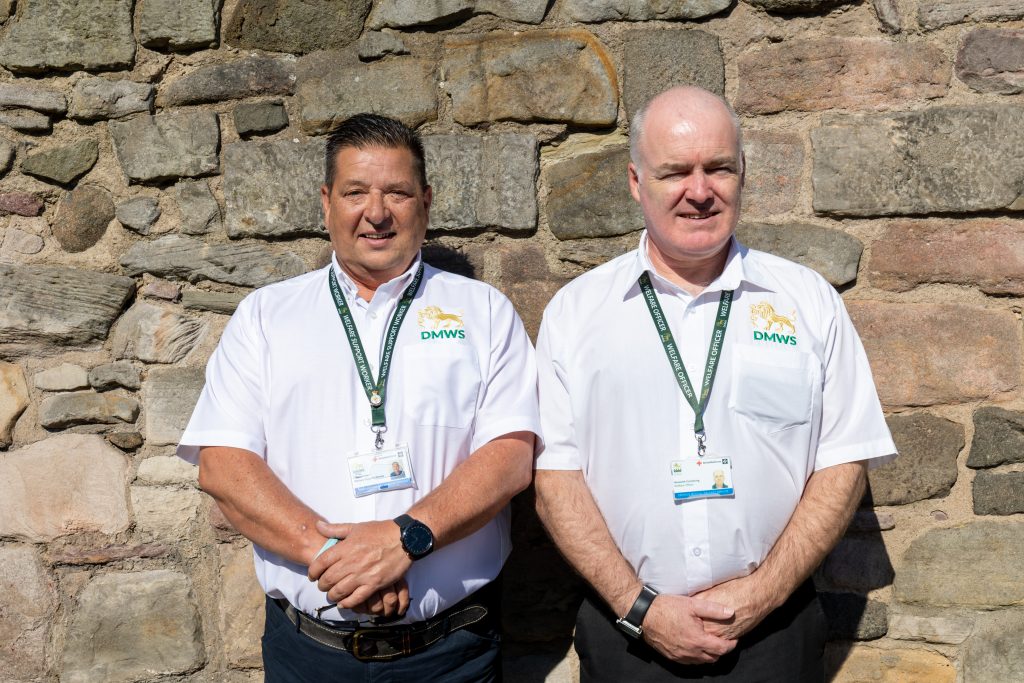 Bob Reid, the DMWS Head of Scotland and organiser of the event, said:
"On the 7th of June DMWS held a veterans awareness event in Scotland's parliament in Holyrood. The event was hosted by the chair of the cross-party group Veterans Committee and was addressed by the Veterans Minster, Graeme Dey, and attended by over 160 people from the serving community, the veteran community, our colleagues in the NHS and HSCPs, our third sector partners, concerned politicians and by a group of our service users. The event was a great success as it facilitated getting this large group of associated individuals in one place to make new connections, reinforce established ones and listening to the views of our service users and the wider veteran community."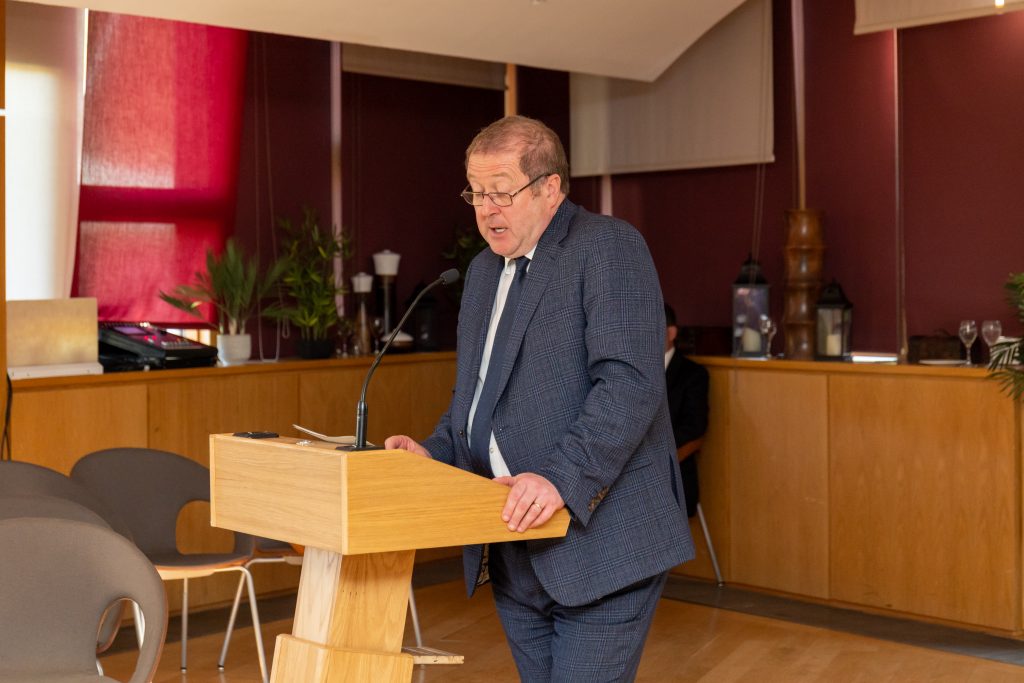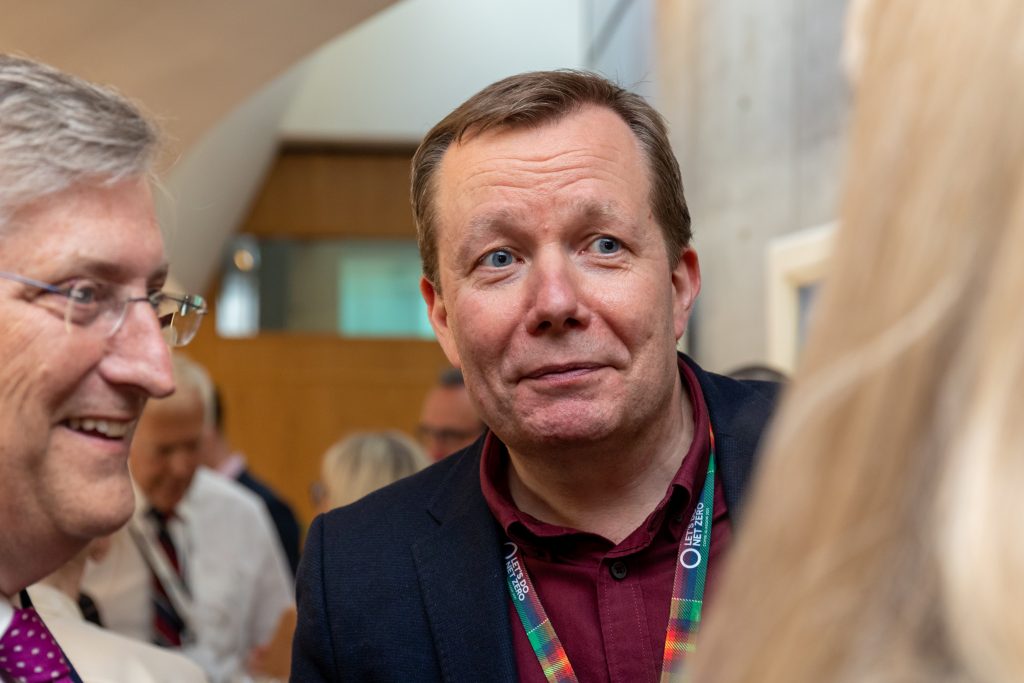 Standeasy Productions, a local performance group by veterans, who performed a gripping piece about the experiences of veterans going through the healthcare system and the challenges they face.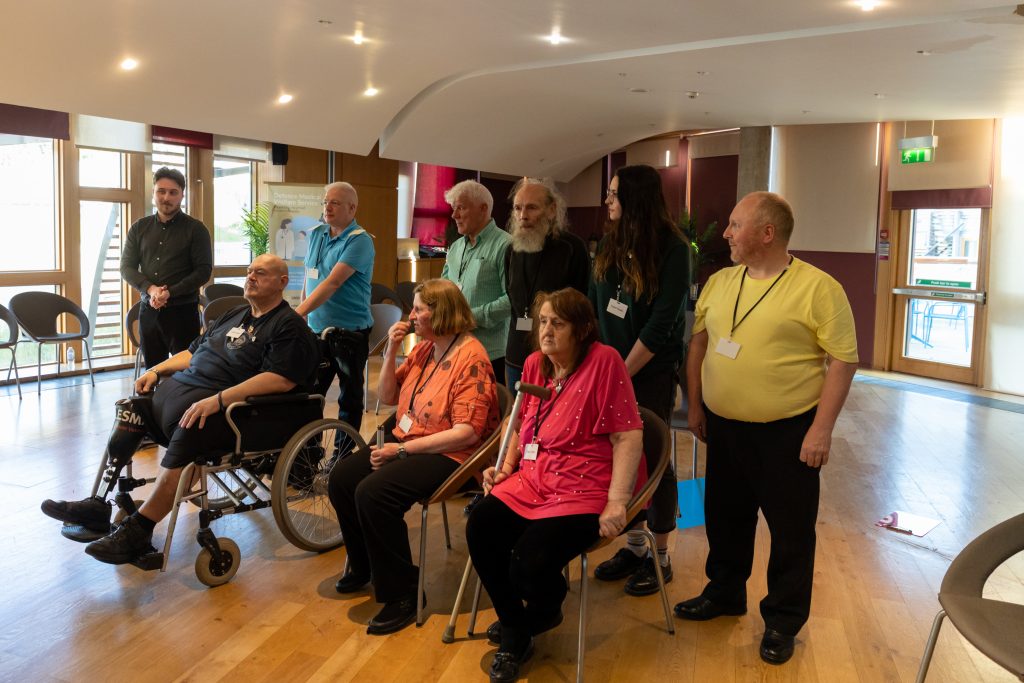 Mark McKenzie from BFBS kindly covered the event and spoke to a number of the attendees (listen above). This included:
Maryanne Burton (Chairman of DMWS) – 'We're reaching out to different organisations and to have something here in the Scottish Parliament in our 80th year is hugely important to allow us to grow the organisation and support more people.'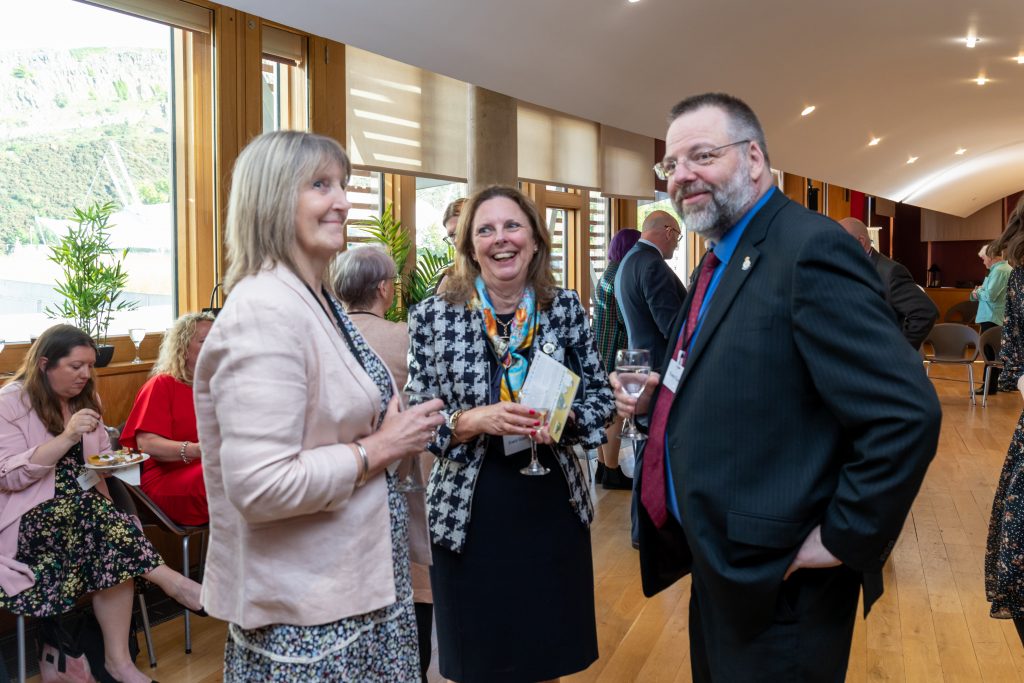 Maurice Golden, MSP for NE Region – "I think it's fantastic to show the wonderful work that DMWS do. The event was a sell-out, the room was absolutely packed. The performance by Standeasy highlighted the challenges which veterans face when they come out of the military forces back into civvy street."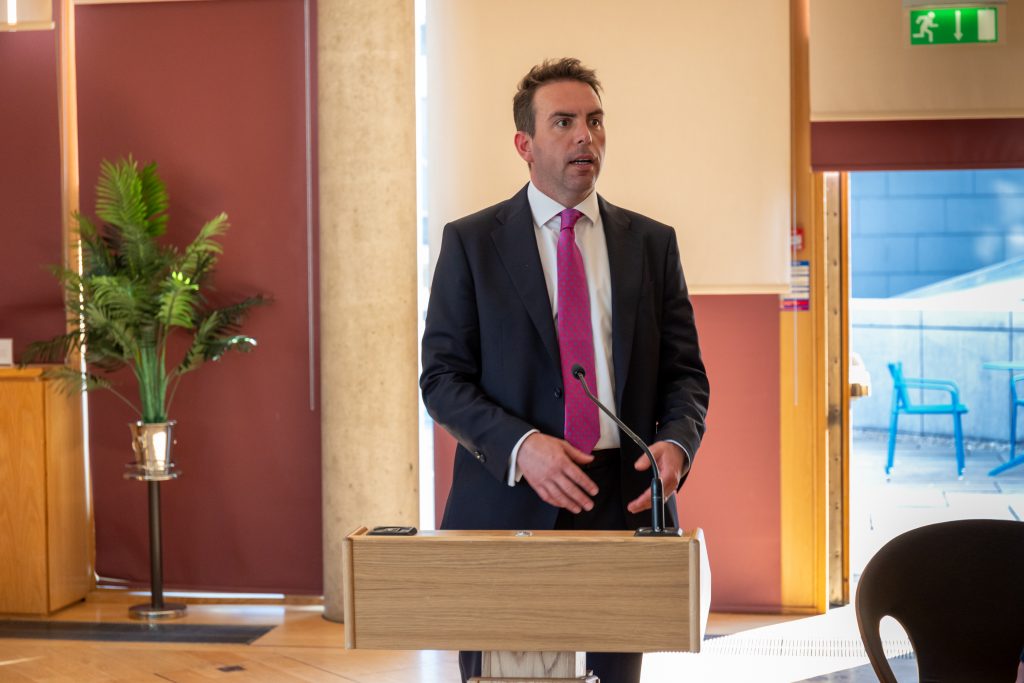 Danny Kinahan, NI Vets Commissioner, agreed that 'it's hard to underestimate the work this organisation does'
'And so much of it is behind closed doors, working away to figure out how to do things, get the money in place, and get it out to veterans… To get an organisation that works with [all charities] is absolutely key.'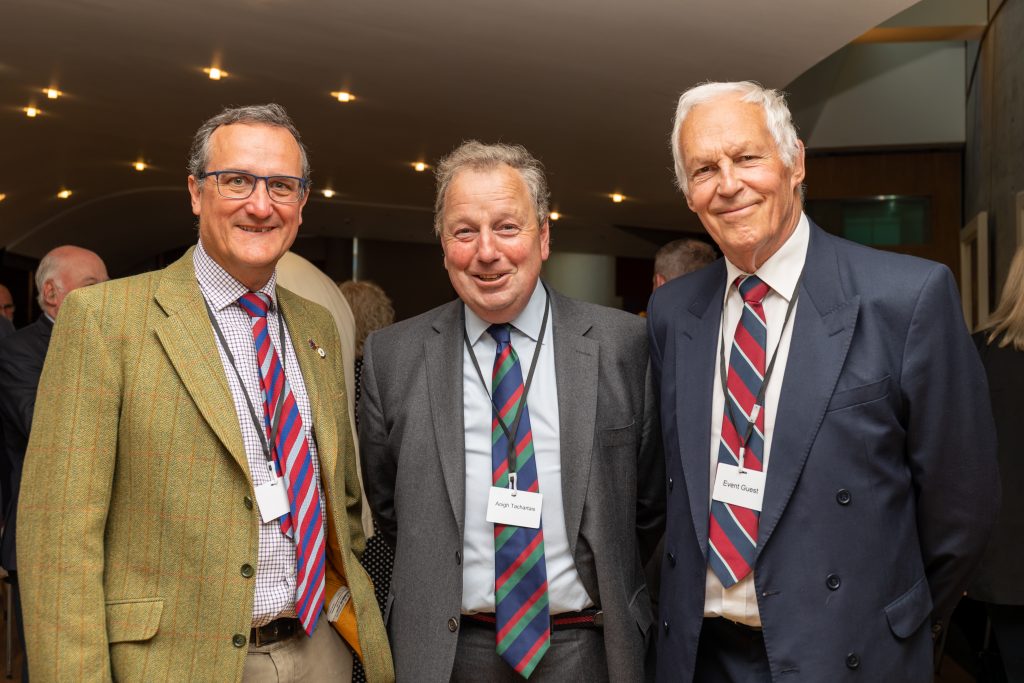 DMWS would like to extend our thanks to our host, Veterans Minister Graeme Day, and all those who attended the event in support of our work and who provide crucial funds for our services to continue.
Images copyright David Mollison Photography
---
Notes to Editors:
About Defence Medical Welfare Service (DMWS)
Defence Medical Welfare Service (DMWS) is an independent charity providing medical welfare to those who have, and continue to, operate on the frontline. We place trained professional welfare officers in locations throughout the UK and Cyprus to deliver much-needed additional support for those who are on the clinical pathway. DMWS is committed to providing the highest level of welfare support to those in need, promoting their physical, mental, and emotional wellbeing.
Whether it is a new or pre-existing issue, our service is for anyone undergoing treatment for a health-related issue. By providing support in a range of settings, our staff are committed to promoting and preserving the health and wellbeing of those who have dedicated their lives to serving our communities. In addition, they are committed to enabling them to reach their full potential. This can speed up discharge from hospital, help patients recover more quickly, and reduce the likelihood of readmission or the need for onward referral.
DMWS has a long and proud history of supporting the military in times of need, offering expert help and advice to those affected by health-related issues. Through its comprehensive services and outstanding dedication, DMWS has become an integral part of the armed forces community, offering invaluable support to the armed forces community at their critical time of need.
More can be found out on our website at https://dmws.org.uk
Published:
29th June, 2023