DMWS 80th Year: Charity worker Siobonne Brewster takes on Ultra Marathon in support of DMWS
As DMWS celebrate 80 years of supporting the frontline, our staff are committed to marking the occasion with a challenge. Staff are set to participate in a range of events across the UK and Cyprus as part of the 80th celebrations, made up of the Ultra Marathon and 80,000 Steps Challenge.
Siobonne Brewster, DMWS Grants Manager and creator of the 80th Ultra Marathon event, will be taking on the challenge in Cumbria on 9th September 2023. We spoke to her about why she wanted to take on this challenge for DMWS.
If you'd like to show your support and donate, please visit DMWS 80th Anniversary Challenge – JustGiving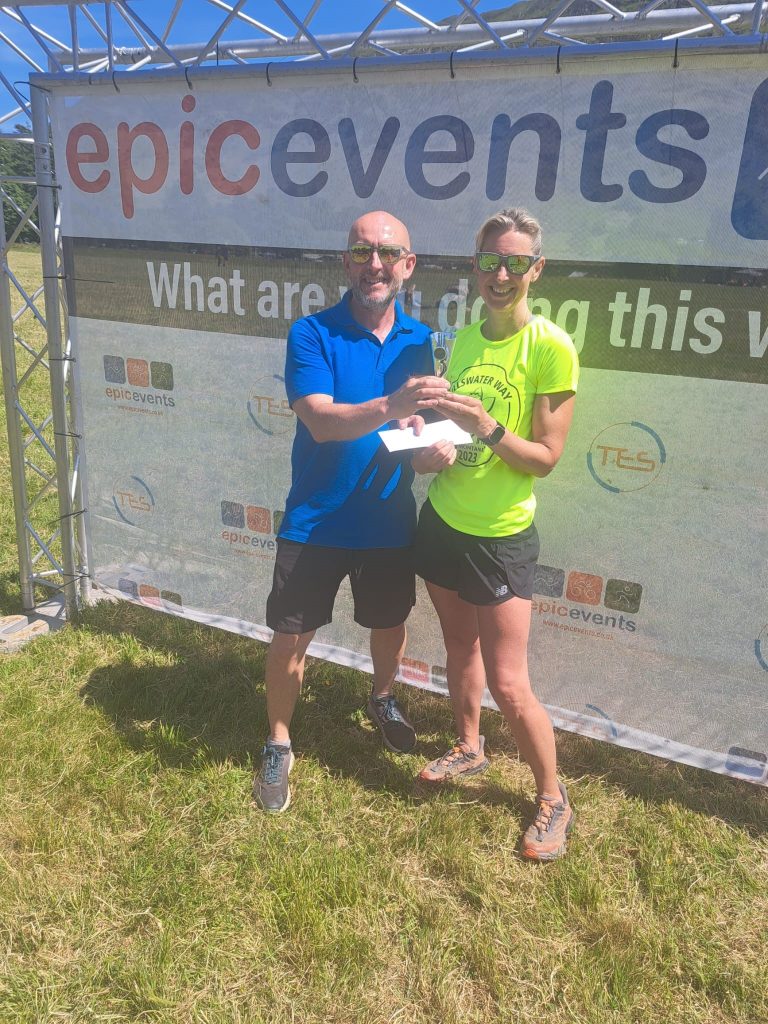 Why did you want to run an Ultra Marathon?
Siobonne: I wanted to do an Ultra Marathon because it's interesting to see what more your body can do. I've read loads of Ultra books and it's amazing to see what people put themselves through. I love training and trying to be the best I can be. Plus it's a brilliant feeling of freedom which is amazing. When I run, I feel physically exhausted but mentally free.
Running the Ultra is also a chance for me to raise funds for DMWS – since I work behind the scenes and not directly with service users on the ground, the Ultra is a way of highlighting the astonishing work our Welfare Officers do to support people; it's my personal way of taking on a challenge to honouring them and all that they do.
What does your training regime look like/how are you preparing?
S: I probably run more than I should. I'll do 4-5 times a week plus CrossFit train 3-5 times a week. I focus on strength, power and endurance; it's really important to have a strong back, legs, and upper body to build overall strength and avoid injury. But I don't do long miles – most of them are 5-6 miles and then I'll do one long run a week. Then I'll do more short sprint work as part of CrossFit, so you get an explosion of recovery and resilience.
Have you ever run an Ultra Marathon before?
S: I have never run an Ultra officially, but I've done two thirty-mile runs. I'm looking forward to running for DMWS.
What has been the hardest part so far?
S: Fitting it in! It's definitely hard to fit in training around work and family to run those longer distances. I'm lucky to be able to start work early so I can make time for running, and at the weekends I do my longer runs. People's reactions can vary too – some people can't think of anything worse than giving up their time to go running. If you've got others around you who love to run too, it's a more social thing which can be nice since running long miles alone can be hard.
What are you most looking forward to?
S: I'm looking forward to the whole thing because it's how you feel throughout the run: the beginning is nerve-wracking and exciting, the middle is focussed on getting over the hump, and then you're focussed on getting to the end. Even 10 miles feels so far at that point. It's a rollercoaster! I also enjoy the snacks and look forward to different people bringing me cookies. It's funny because even a drink becomes so beautiful because you're so exhausted and thirsty. A cold glass of water becomes the most amazing thing you've ever tasted. It makes you appreciate the little things.
What do you want people to know about DMWS?
S: I would like people to understand that while our health services are amazing, they don't do everything you may expect them to. People are in difficult situations and desperate needs but can still be discharged from hospital without support. DMWS are there for that. We can all be so close to tragic or difficult circumstances and with dedicated welfare support you can really change someone's life. We hold people together through those times.
We wish Siobonne the best of luck! If you'd like to donate and raise crucial funds, visit DMWS 80th Anniversary Challenge – JustGiving
---
Notes to Editors:
About Defence Medical Welfare Service (DMWS)
Defence Medical Welfare Service (DMWS) is an independent charity providing medical welfare to those who have, and continue to, operate on the frontline. We place trained professional welfare officers in locations throughout the UK and Cyprus to deliver much-needed additional support for those who are on the clinical pathway. DMWS is committed to providing the highest level of welfare support to those in need, promoting their physical, mental, and emotional wellbeing.
Whether it is a new or pre-existing issue, our service is for anyone undergoing treatment for a health-related issue. By providing support in a range of settings, our staff are committed to promoting and preserving the health and wellbeing of those who have dedicated their lives to serving our communities. In addition, they are committed to enabling them to reach their full potential. This can speed up discharge from hospital, help patients recover more quickly, and reduce the likelihood of readmission or the need for onward referral.
DMWS has a long and proud history of supporting the military in times of need, offering expert help and advice to those affected by health-related issues. Through its comprehensive services and outstanding dedication, DMWS has become an integral part of the armed forces community, offering invaluable support to the armed forces community at their critical time of need.
More can be found out on our website at https://dmws.org.uk
Published:
14th July, 2023