DMWS 80th Year: Charity worker Jess Liston takes on Ultra Marathon in support of DMWS
As DMWS celebrate 80 years of supporting the frontline in 2023, staff across the UK and Cyprus have committed to marking the occasion with a challenge. Staff are set to participate in a range of events as part of the 80th celebrations, made up of the Ultra Marathon and 80,000 Steps Challenge.
Jess Liston, Head of South and Policing at DMWS, will be taking on the challenge, competing in the 100km Race to the Stones on 16th July 2023 to raise crucial funds for the charity. We spoke to her about why she wanted to take on this challenge for DMWS.
If you'd like to show your support and donate, please visit DMWS 80th Anniversary Challenge – JustGiving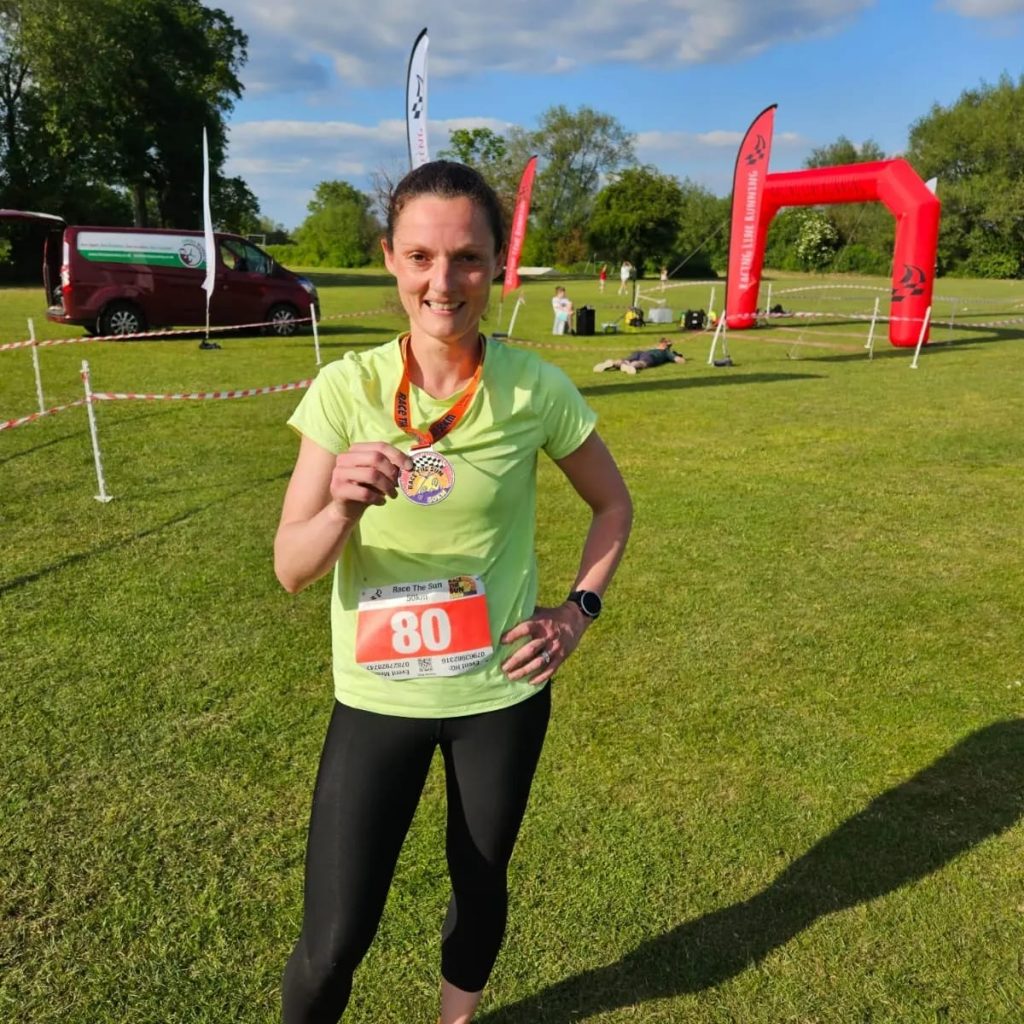 Why did you want to run an Ultra Marathon?
"It sounds cheesy, but I'm really intrigued as to what the body can do. I read a book on holiday by David Goggins who talks about Ultra Marathons, and I thought 'I could do this'. It sounds silly but I wanted something more extreme than a normal marathon and to get out of my comfort zone. It's really good to feel exhausted for a good reason. There's nothing better than finishing a run and feeling like I've achieved something."
What does your training regime look like/how are you preparing?
"I don't run as much as you'd think actually. I run a maximum of four times per week and I always do two strength sessions to avoid injury. My runs generally comprise of one interval/hill session, one normal run of 7-8 miles, and then a long run which can be anything from 13-20 miles. I work my whole body but really focus on my legs and core. I always have one day off!"
Have you ever run an Ultra Marathon before?
"Yes, I did my first one last April which was 50 miles and then I've done a 50km since. Race to the Stones is 100km where I'll be raising funds for DMWS!"
What has been the hardest part so far?
"It can be hard to fit in the training because I've got two young children and my husband works away. Sometimes my runs are shorter than I'd like because of my parenting responsibilities – it's not that I'm not determined, but I have a busy life! I have to fit in miles so I do long runs on the weekend although that can be hard having time away from my family. I'm lucky to have support from my husband who also runs so understands, although it's hard to prioritise at times."
What are you most looking forward to?
"It being over! You run for so long that it's an amazing feeling when the end is in sight. I also love the aid stations because I look forward to having some crisps and chocolate! I'll spend two miles thinking about mini cheddars. It's also great to get the medal at the end."
What do you want people to know about DMWS?
"We make a huge difference to people's lives who are really struggling, and we support the whole military community and other frontline services which is really important. Our remit is so big so most people would be entitled to our support in some way."
We wish Jess the very best of luck! If you'd like to support her and raise crucial funds for DMWS, visit DMWS 80th Anniversary Challenge – JustGiving
---
Notes to Editors:
About Defence Medical Welfare Service (DMWS)
Defence Medical Welfare Service (DMWS) is an independent charity providing medical welfare to those who have, and continue to, operate on the frontline. We place trained professional welfare officers in locations throughout the UK and Cyprus to deliver much-needed additional support for those who are on the clinical pathway. DMWS is committed to providing the highest level of welfare support to those in need, promoting their physical, mental, and emotional wellbeing.
Whether it is a new or pre-existing issue, our service is for anyone undergoing treatment for a health-related issue. By providing support in a range of settings, our staff are committed to promoting and preserving the health and wellbeing of those who have dedicated their lives to serving our communities. In addition, they are committed to enabling them to reach their full potential. This can speed up discharge from hospital, help patients recover more quickly, and reduce the likelihood of readmission or the need for onward referral.
DMWS has a long and proud history of supporting the military in times of need, offering expert help and advice to those affected by health-related issues. Through its comprehensive services and outstanding dedication, DMWS has become an integral part of the armed forces community, offering invaluable support to the armed forces community at their critical time of need.
More can be found out on our website at https://dmws.org.uk
Published:
30th June, 2023