DMWS 80th Year: Charity worker Geoff Ingram takes on Ultra Marathon in support of DMWS
As DMWS celebrate 80 years of supporting the frontline, our staff are committed to marking the occasion with a challenge. Staff are set to participate in a range of events across the UK and Cyprus as part of the 80th celebrations, made up of the Ultra Marathon and 80,000 Steps Challenge.
Geoff Ingram, Welfare Officer at DMWS, will be taking on the challenge. We spoke to him about why he wanted to take on this challenge for DMWS.
If you'd like to show your support and donate, please visit Geoffrey's fundraising page here: Geoffrey Ingram is fundraising for THE ST JOHN AND RED CROSS DEFENCE MEDICAL WELFARE SERVICE (justgiving.com)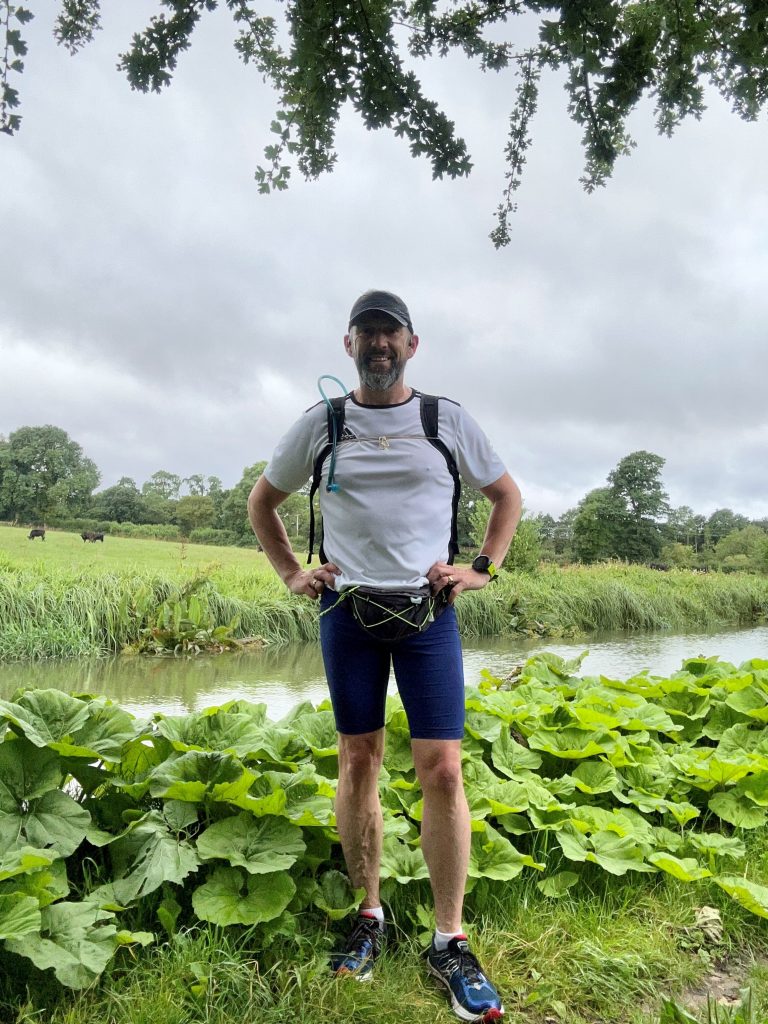 Why did you want to run an Ultra Marathon?
I come from a sporting background – I have always enjoyed training and keeping fit. As an ex-decathlete, I was looking for new challenges and got into Ironman Triathlon, which ends with a marathon run. I've never run further than 33 miles in one go and that was when I was considerably younger! So when the opportunity to run 100km (for a great charity) arose I tried not to think too hard about it and decided to just go for it!
What does your training regime look like/how are you preparing?
Coincidentally, I had already signed myself and my wife up to a virtual challenge to run Land's End to John O'Groats in 2023, which on this challenge is a distance of 1083.8 miles. Since January I have run 637.30 miles and have 446.49 miles to go. So my training is comprised of primarily running most days with at least one rest day a week. I cycle occasionally and would be swimming but a shoulder injury has stopped that for now. Also, I guess trying to keep up with a very fit 15-yr old son keeps me on my toes!
Have you ever run an Ultra Marathon before?
I ran the Great Shunner Shuffle many years ago in Yorkshire which was 33 miles long, but nothing else apart from a number of marathon distance runs (all at the end of a triathlon).
What has been the hardest part so far?
For me, the hardest part is keeping injury free and staying in good enough shape to do the miles required. Of course, it also takes a lot of time and fitting in the runs can sometimes be a challenge.
What are you most looking forward to?
The end! In all seriousness, I'm looking forward to the challenge. Although an Ironman race is potentially over 17 hours, I have never run/walked over this distance/time before. It's a great motivator to me to keep pushing myself and I'm looking forward to the challenge itself – even though it's going to hurt!
What do you want people to know about DMWS?
I primarily work at the Battle Back Centre supporting serving and ex-serving members of the three Armed Services; the team there is focussed on helping those with MH and MSK issues get back to a better place and move along their path of recovery. DMWS play such an important role at Battle Back in helping to facilitate that recovery. DMWS is an amazing charity. It does amazing things for amazing people but for me it's all about the people that make up DMWS. Everyone within DMWS truly cares and wants to make a difference to the people we help. For anyone out there that needs help and may be unsure about asking for that help – do it, it could be the best decision you ever make!
We wish Geoff the best of luck! If you'd like to support him and raise crucial funds, visit Geoffrey Ingram is fundraising for THE ST JOHN AND RED CROSS DEFENCE MEDICAL WELFARE SERVICE (justgiving.com)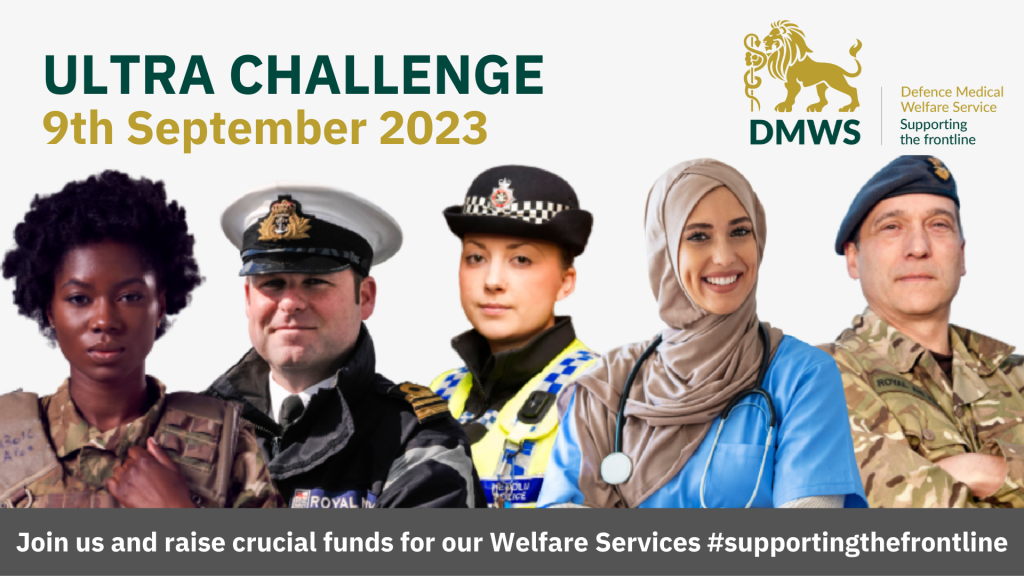 ---
Notes to Editors:
About Defence Medical Welfare Service (DMWS)
Defence Medical Welfare Service (DMWS) is an independent charity providing medical welfare to those who have, and continue to, operate on the frontline. We place trained professional welfare officers in locations throughout the UK and Cyprus to deliver much-needed additional support for those who are on the clinical pathway. DMWS is committed to providing the highest level of welfare support to those in need, promoting their physical, mental, and emotional wellbeing.
Whether it is a new or pre-existing issue, our service is for anyone undergoing treatment for a health-related issue. By providing support in a range of settings, our staff are committed to promoting and preserving the health and wellbeing of those who have dedicated their lives to serving our communities. In addition, they are committed to enabling them to reach their full potential. This can speed up discharge from hospital, help patients recover more quickly, and reduce the likelihood of readmission or the need for onward referral.
DMWS has a long and proud history of supporting the military in times of need, offering expert help and advice to those affected by health-related issues. Through its comprehensive services and outstanding dedication, DMWS has become an integral part of the armed forces community, offering invaluable support to the armed forces community at their critical time of need.
More can be found out on our website at https://dmws.org.uk
Published:
27th July, 2023