DMWS 80th Year: Charity worker Collette Beeson takes on Ultra Marathon in support of DMWS
As DMWS celebrate 80 years of supporting the frontline, our staff are committed to marking the occasion with a challenge. Staff are set to participate in a range of events across the UK and Cyprus as part of the 80th celebrations, made up of the Ultra Marathon and 80,000 Steps Challenge.
Collette Beeson, Operations Manager at DMWS, will be taking on the challenge in Nottinghamshire, stopping at some of the Commonwealth Grave sites and memorials, on 9th September 2023. We spoke to her about why she wanted to take on this challenge for DMWS.
If you'd like to show your support and donate, please visit Collette Beeson is fundraising for THE ST JOHN AND RED CROSS DEFENCE MEDICAL WELFARE SERVICE (justgiving.com)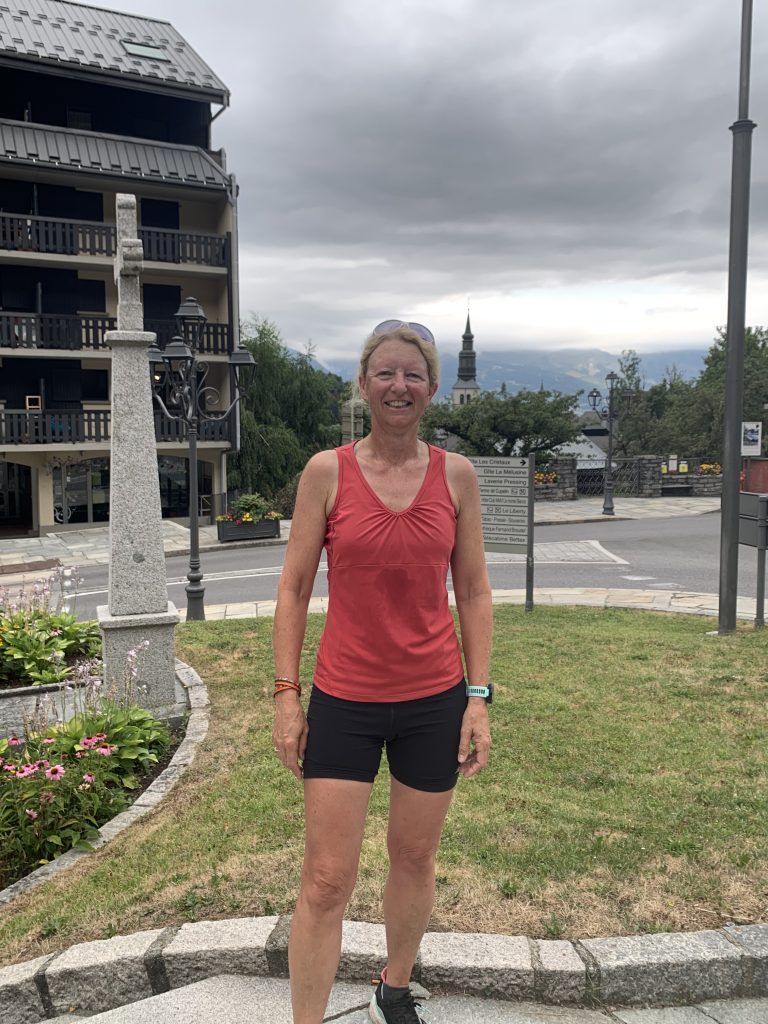 Why did you want to run an Ultra Marathon?
Collette: It's something I'd been thinking about and so when the opportunity came up, it just seemed like the right time to give it a go!
What does your training regime look like/how are you preparing?
C: I do five training sessions a week. On Tuesdays I run 6-10 miles, on Wednesdays I do either a hill session or an interval session of around 6 miles, Thursday is between 6-10 miles. Saturday is the long run which is building up towards being 31 miles, and Sunday is a quicker run which is anywhere between an hour and a half and 2.5 hours.
Have you ever run an Ultra Marathon before?
C: No, the furthest I've done is London in 2013 which I ran for Children with Cancer. It was an amazing experience to run! People always asked if I'd do it again – I had such a good time on the day and achieved the time I'd trained for, and raised quite a lot of money. My family and friends came to watch which was lovely – seeing the other runners and supporters was brilliant.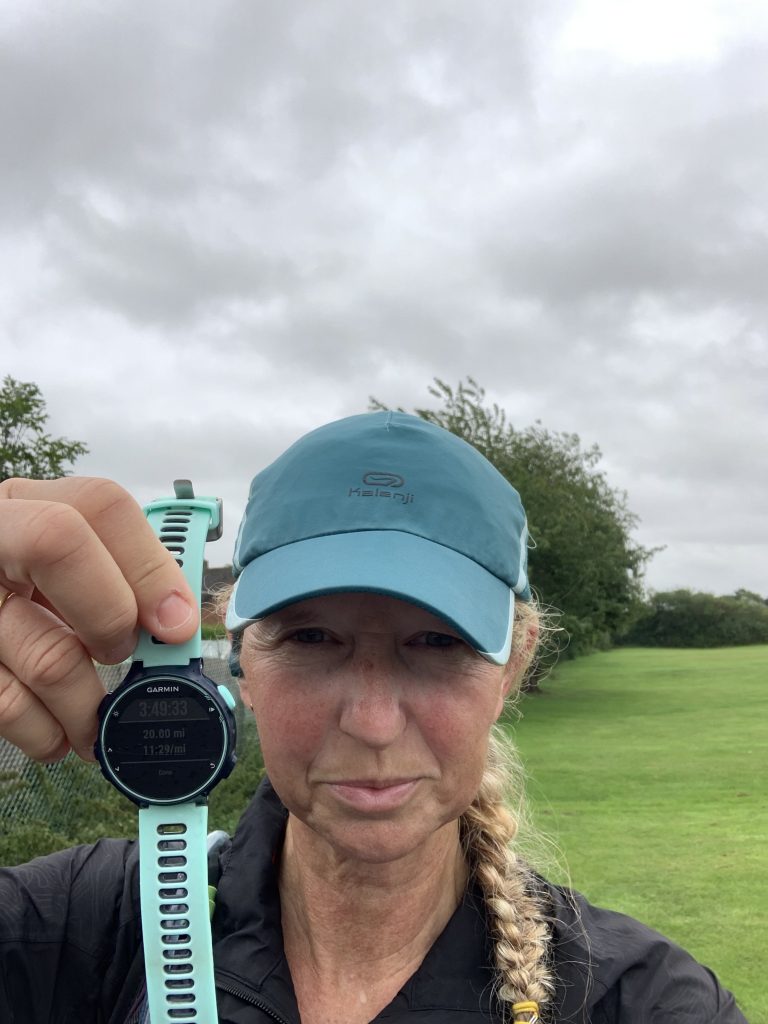 What has been the hardest part so far?
C: The hardest part is having a tight hip muscle which has affected my back and legs so I haven't been able to keep to the schedule which has been frustrating. I want to be able to run as much as I can but I don't think I'd be as well prepared as I'd like to be. When I set my mind to something, I like to achieve it, so I've had to have a bit of a change of mindset in that I might need to do a bit more walking.
However I try and keep perspective since so many people do amazing things everyday and a tight muscle is nothing to moan about in the scheme of things.
What are you most looking forward to?
C: I'm hoping on the day I'll have some friends and family come and join me along the route, whether they walk, jog or run! It'll be nice to see them and spend some time. You can't do something like this alone – training does have an impact on family life by spending so much time and I did tell my family that before I started – you need support from other people in order to do it and I'm looking forward to people coming on the day.
What do you want people to know about DMWS?
C: I have spent time visiting the WWII landing beaches in Normandy and WWII battle sites and military cemeteries around Ypres, Belgium. I am always humbled by the enormous dedication, bravery and sacrifice shown by the military community.
DMWS is such an important charity for the AF Community, when often they don't know where to turn to or find support. We're an organisation that can help them find that and get the help that they need.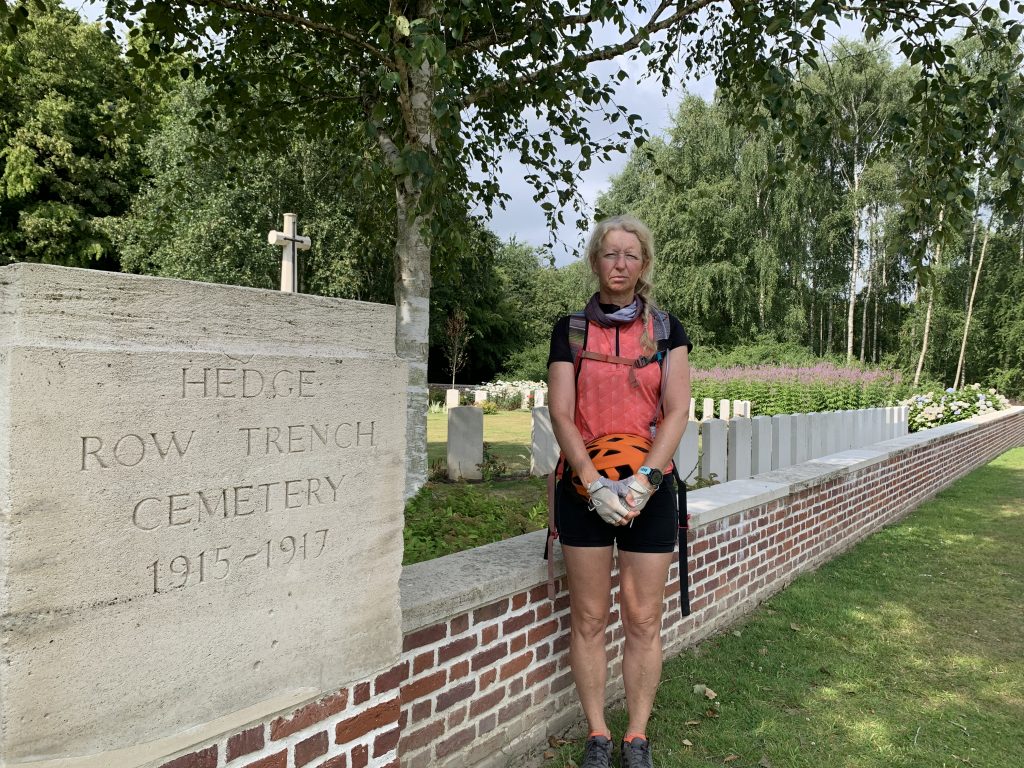 We wish Collette the best of luck! If you'd like to donate and raise crucial funds, visit Collette Beeson is fundraising for THE ST JOHN AND RED CROSS DEFENCE MEDICAL WELFARE SERVICE (justgiving.com)
---
Notes to Editors:
About Defence Medical Welfare Service (DMWS)
Defence Medical Welfare Service (DMWS) is an independent charity providing medical welfare to those who have, and continue to, operate on the frontline. We place trained professional welfare officers in locations throughout the UK and Cyprus to deliver much-needed additional support for those who are on the clinical pathway. DMWS is committed to providing the highest level of welfare support to those in need, promoting their physical, mental, and emotional wellbeing.
Whether it is a new or pre-existing issue, our service is for anyone undergoing treatment for a health-related issue. By providing support in a range of settings, our staff are committed to promoting and preserving the health and wellbeing of those who have dedicated their lives to serving our communities. In addition, they are committed to enabling them to reach their full potential. This can speed up discharge from hospital, help patients recover more quickly, and reduce the likelihood of readmission or the need for onward referral.
DMWS has a long and proud history of supporting the military in times of need, offering expert help and advice to those affected by health-related issues. Through its comprehensive services and outstanding dedication, DMWS has become an integral part of the armed forces community, offering invaluable support to the armed forces community at their critical time of need.
More can be found out on our website at https://dmws.org.uk
Published:
11th July, 2023