Army Central Fund continue to support Defence Medical Welfare Service
DMWS are delighted to announce that Army Central Fund have awarded further funds to support our Welfare Services across the UK and our National Response Helpline.
Thanks to Army Central Fund, we will continue to deliver crucial support to Army Serving personnel, reservists, and their family members. DMWS will build upon the success of projects across the country and continue to build a comprehensive and sustainable network of welfare projects across the UK.
This will allow our dedicated teams to continue to support Army beneficiaries and their families to:
– Have better experiences of healthcare and recover more quickly.
– Feel less lonely and more connected to their communities.
– Overcome alcohol and drug misuse.
– Feel less stressed and anxious.
– Access treatment for mental health illnesses such as PTSD.
– Stop thoughts of taking their own life by finding purpose and happiness.
– Access financial support to reduce the stress of money.
– Find and stay in safe housing.
– Find meaningful employment or volunteering opportunities to use their skills after service.
Army Central Fund have been a pivotal partner and are key to DMWS being able to offer support for serving personnel and their families.
Thank you to the Army Central Fund for making this support possible.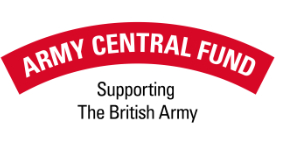 If you need support or know someone who does, visit our Contact Us page for referral details.
---
Notes to Editors:
About Defence Medical Welfare Service (DMWS)
Defence Medical Welfare Service (DMWS) is an independent charity providing medical welfare to those who have, and continue to, operate on the frontline. We place trained professional welfare officers in locations throughout the UK and Cyprus to deliver much-needed additional support for those who are on the clinical pathway. DMWS is committed to providing the highest level of welfare support to those in need, promoting their physical, mental, and emotional wellbeing.
Whether it is a new or pre-existing issue, our service is for anyone undergoing treatment for a health-related issue. By providing support in a range of settings, our staff are committed to promoting and preserving the health and wellbeing of those who have dedicated their lives to serving our communities. In addition, they are committed to enabling them to reach their full potential. This can speed up discharge from hospital, help patients recover more quickly, and reduce the likelihood of readmission or the need for onward referral.
DMWS has a long and proud history of supporting the military in times of need, offering expert help and advice to those affected by health-related issues. Through its comprehensive services and outstanding dedication, DMWS has become an integral part of the armed forces community, offering invaluable support to the armed forces community at their critical time of need.
More can be found out on our website at https://dmws.org.uk
Published:
21st August, 2023