5,500 individuals supported during three-year partnership between Defence Medical Welfare Service and ABF The Soldiers' Charity
5,500 individuals supported during three-year partnership between the Defence Medical Welfare Service and ABF The Soldiers' Charity
The end of March marks the culmination of a three-year partnership between the Defence Medical Welfare Service (DMWS) and ABF The Soldiers' Charity. The two have worked together to deliver a bespoke welfare service for the Armed Forces community in hospitals and across Southern England, as part of a project originally funded by the Chancellor using LIBOR funds.
Welfare officers have been embedded into 11 NHS Trusts and reacted quickly to the impact of COVID-19, managing to successfully adopt a remote working model. They continued to obtain and respond to referrals from the Armed Forces community while also contacting individuals that they had supported over the previous two years, many of whom were found to be totally isolated due to lockdown.
More than 5,500 members of the Armed Forces community have benefited from the service, including Susan (pictured) who was unable to visit her husband in hospital due to COVID-19 restrictions after he sustained a life-threatening head injury during a cycling holiday. An iPad was made available so Susan could see her husband after he woke from an induced coma. She was also assisted with accommodation near to the hospital and a DMWS welfare officer was provided to give her the emotional support she needed to reduce her isolation and anxiety.
Due to COVID-19, the wards were closed and I was not able to see my husband. Having someone visit him and then update me was so much easier than trying to contact the hospital; I felt like I had someone on my side.

Susan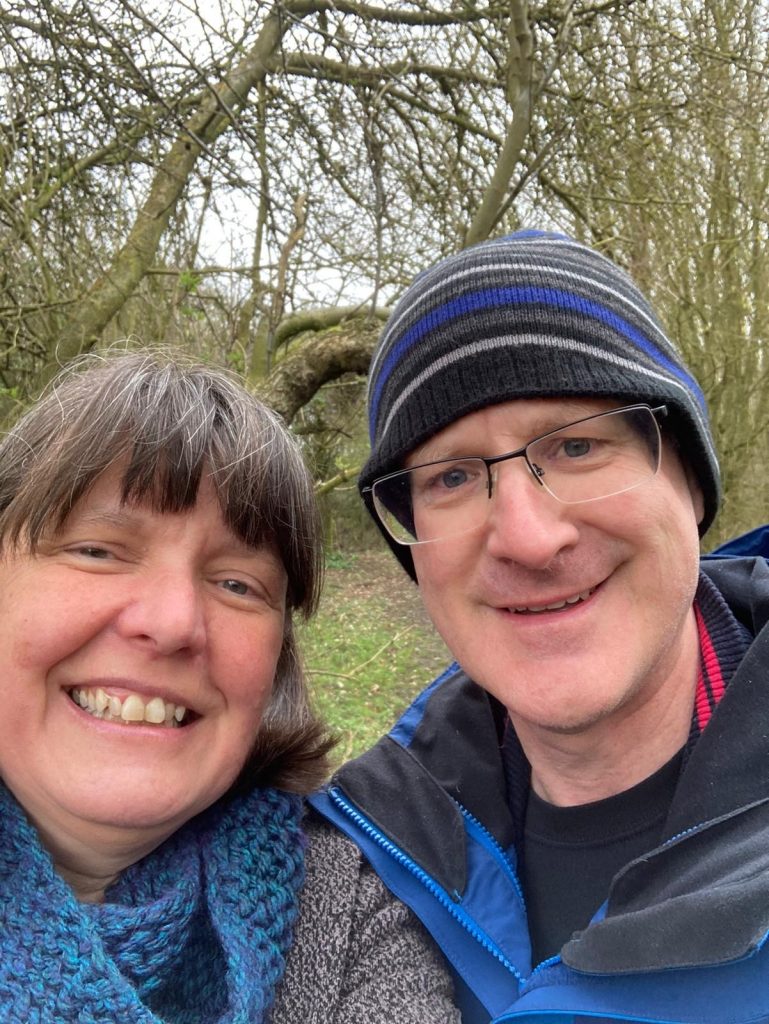 Due to the project's success, ABF The Soldiers' Charity has recently made an additional grant of £200,000 to fund its continuation, in partnership with NHS Trusts – ensuring these welfare officers can continue supporting the Army family.
Working in partnership with The Soldiers' Charity has enabled the Defence Medical Welfare Services to optimise support to those that need it most, it is at extraordinary times like these that both organisations step forward and make a real difference on the ground.

Paul Gaffney, CEO of DMWS
It is a pleasure to have been working in partnership with DMWS for the last three years. Our combined efforts have made a real and positive difference to the lives of so many members of the Army family. This has been especially important during the challenging and uncertain times of the last 12 months.

Brigadier (Ret'd) Peter Monteith, Chief of Staff, ABF The Soldiers' Charity
ENDS
Notes to editors:
About Defence Medical Welfare Service is an independent charity providing medical welfare to the armed forces, veterans, NHS staff, emergency services, The Merchant Navy & their immediate family when they are receiving medical treatment in hospital. DMWS' practical and emotional support ensures that no family goes through the worry of illness or injury alone. Since 1943 DMWS has also deployed to areas of conflict with the Armed Forces working alongside medical staff in the Field Hospitals.
ABF The Soldiers' Charity is the Army's national charity, formed in 1944 to provide a lifetime of support to soldiers, veterans and their families when they are in need. In the past year, we have helped 70,000 members of the Army family in 62 countries across the globe and funded 89 other charities and organisations to deliver specialist services. While there is a British Army, there will be The Soldiers' Charity. www.soldierscharity.org
Images:https://www.dropbox.com/sh/z730w1bjl8tkgho/AADl1oRiTqjuSbl41BCyyN45a?dl=0

Published:
1st March, 2021