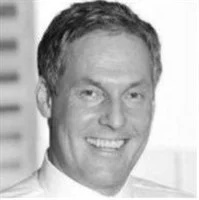 Nigel is the founding director of Leading Coach Limited, a boutique consulting organisation focusing on Leadership Development and Executive Coaching. Until 2012, Nigel was a career banking professional, having worked at executive and board level for a number of leading financial services organisation's during a period spanning three decades. Throughout his career, Nigel has developed a highly-respected reputation as a trusted coach, as well as an authentic leader who inspires strong followership.
Nigel began his career with Lloyds Banking Group where he enjoyed a seventeen-year career working within the retail and life assurance businesses in a number of customer-facing and head office leadership roles. His career at Lloyds culminated in an attachment to Scottish Widows where he led the front office integration of the Lloyds and TSB networks' life and pensions businesses. Nigel subsequently joined Aviva to lead the transformation of its newly-formed JV business with the RBS Group. This programme resulted in a totally new, customer-centric operating model, providing financial advice to both private and corporate customers. From Aviva, Nigel joined forces directly with RBS where, more latterly, he was appointed as Managing Director of the UK Private Banking business for RBS and NatWest. During his time in this role, Nigel instigated and led a complete cultural transformation centred on the rebuilding of trust. This initiative resulted in the business's most successful period to date.
Nigel is an Ambassador of the British Forces Foundation Charity and lives in Yorkshire with his wife Sue.