Our Work in Action: Wayne Turner
At DMWS, we understand that it is because of our people we are able to deliver our unique service. Many of our team members often go above and beyond the call of duty and are a testament to the values and beliefs of our organisation. We believe it is important to shine a light not only on the excellent work our staff do but to celebrate them as individuals too.
We will be sharing a cross-section of our team members so should you or anyone you know need assistance from DMWS you know who they are, where they are based & what they can do to help.
////
Name: Wayner Turner
Position: Welfare Officer
Location: Nottinghamshire
///
Why did you choose to work for DMWS?
After serving for 33 years in the Military and Police, I took a year out to decide on my future and the one thing that I could not shake was my desire to still help people. I saw DMWS were advertising for a Welfare Officer to support Veterans in my local area and after researching DMWS, it was apparent that they are a really caring charity supporting not just the Military but other emergency workers. This seemed like a perfect fit for me, enabling me to give something back to the organisations that shaped who I am today.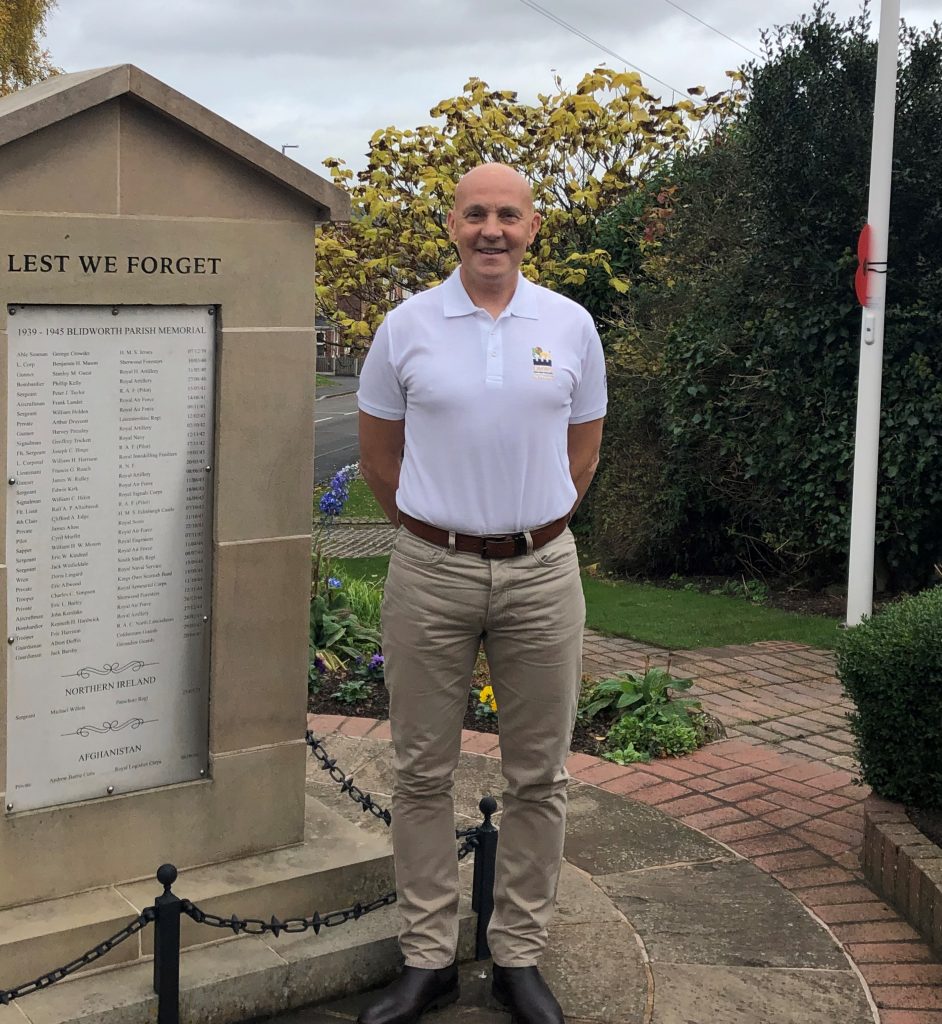 What do you do for DMWS?
I am a Welfare Officer working on the Police Project, supporting Police Officers who find themselves at a low point in their lives after dealing with difficult incidents, tragedy or subject of an investigation and in many circumstances they have lost faith and trust in their own organisations.
What do you enjoy about your role?
Working closely with the Officers and helping them realise what their issues are, and how they are able to improve their situations is sometimes difficult, however as I am not restricted in how long I work with an individual for, this allows the relationship and trust to grow and which often results in them improving their confidence and self-belief. Seeing this change from quite a broken individual who is off sick to someone who is able to return to full duties and have the confidence and passion again is the most rewarding aspect of my role.
What impact does your work have on our service users?
In a lot of cases seeing the individuals return to full duties after a period of sickness and the indirect effect this has on the Police Force.
The greatest impact is in seeing the confidence and self-belief return to the individuals and seeing the focus and positivity return. In a number of cases, this has a direct effect on to the Officers personal lives and friends and families have noted this. I recently received a letter from an Officers children who thanked me for 'giving them their mummy back and how nice it was to see their mummy smile and laugh again' to me this was the best feedback and there can be no better reward for performing this role.
What do you wish people knew about DMWS?
In the first instance, we actually exist. More importantly the variety and circumstances of people we support.
Published:
22nd November, 2021